Anticipation grows ahead of World Expo 2020 vote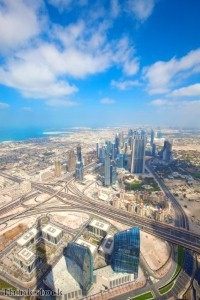 Leaders of Dubai's bid for the 2020 World Expo believe the city has a strong chance of landing the all-important event.
The Bureau of International Expositions (BIE) will vote on the host destination in November, with Dubai coming up against the Brazilian city of Sao Paulo, Yekaterinburg in Russia and Izmir in Turkey.
Helal Saeed Al Marri, a member of the Higher Committee of the Dubai bid, told Hotelier Middle East that the emirate has the 'strongest bid put forward as a city'.
He insisted the BIE's evaluation team were suitably impressed by what they saw when they visited Dubai earlier this year and were particularly taken aback by the city's 'common vision'.
'In terms of the vote itself we are in a very, very strong position,' Mr Al Marri was quoted as saying.
'We have a lot of support from international counterparts in various countries; many of you have heard the public support from places like France and the UK and many other places.'
Dubai's bid has also received praise from some respected news publications in the past month or so. The New York Times published an article in August that suggested the sheikhdom is the favourite to host the event.
Despite his obvious confidence, Mr Al Marri warned that Dubai is up against some strong competition.
He pointed to the fact that Turkey and Russia have attempted to secure the World Expo before and this experience could prove vital this time around.
Previous host cities have benefited greatly from the event and Oxford Economics recently highlighted just how important it is for Dubai to stage the gathering. It predicted that up to 25 million people could travel to Dubai for the event and around 277,000 jobs could be created.
This will be a welcome boon for hotel owners, who will be expecting maximum occupancy rates when the exhibition takes place. A successful bid for Dubai could also trigger a new wave of building activity across the emirate in the years leading up to the 2020 World Expo.