Another record topples for Dubai International Airport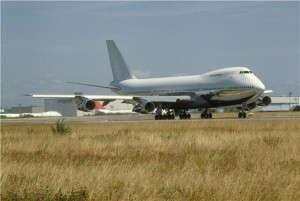 Dubai International Airport accommodated a record number of passengers in the first half of 2013, new figures have shown.
According to Dubai Airports - the organisation that runs the facility - 32.6 million people passed through the aviation hub between January and June 2013, which was a 16.9 per cent increase on the corresponding period in 2012.
The site welcomed 5.53 million travellers in June - a 17.5 per cent upturn on last year - and this marked the seventh consecutive month that the five million visitor threshold was surpassed.
Chief executive officer at Dubai Airports Paul Griffiths said the results were 'very satisfying' and the improvement can be attributed to the growing number of services being launched by airlines.
He also thinks the airport is well placed to welcome even more visitors in the second half of 2013.
'A number of major events are lined up for the remainder of the year - including the opening of the passenger operations at Dubai World Central-Al Maktoum International in October followed by the Dubai Airshow 2013 in November - making the second half even more promising,' he remarked.
Passenger traffic is expected to breach the 65.4 million mark over the course of 2013 and the lion's share of these visitors are likely to come from India, Saudi Arabia, the UK, Australia and Pakistan, which were the top five destinations in terms of traveller numbers in June.
Earlier this month, Dubai Airports urged major retailers to start lodging bids for outlets in the new Concourse D building.
The facility will accommodate 18 million passengers annually and is set to be up and running in 2015. This will significantly expand the airport's overall capacity and visitor numbers are predicted to reach 78 million in the first year of operation.
With investors from all over the world looking to snap up valuable property assets in Dubai, it is encouraging to see the emirate is quickly becoming one of the best connected cities on the planet.