Another record month for Dubai International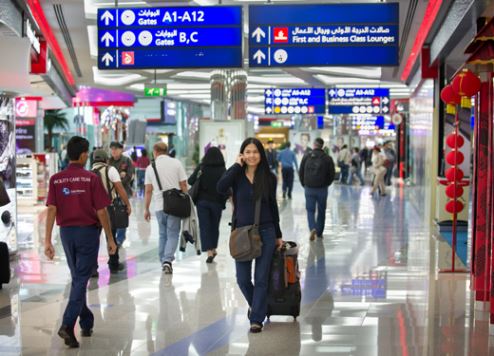 Passenger traffic at Dubai International Airport (DXB) increased 8.2 percent to 6.43 million in September 2015.
This compared to 5.94 million in September 2014, said operator Dubai Airports.
Year-to-date traffic rose 12 percent to almost 58.7 million compared to the 52.4 million recorded during the first nine months of 2014.
Aircraft movements increased 10.6 percent in September to 34,146 compared to the 30,871 movements recorded during the same month last year.
Year-to-date aircraft movements surged 17.2 percent to 302,399 compared to 257,981 during the first nine months of 2014, a substantial increase due primarily to the impact of the 80-day runway upgrade programme that was conducted at DXB last year.
Passengers per aircraft movement in September came in at 198, while the year-to-date figure remained high at 203, driven by the growth of the Emirates fleet of wide-body aircraft, which makes it the world's largest operator of A380s and Boeing 777s.
Eastern Europe topped all markets in terms of percentage passenger growth with a 62.7 percent year-on-year increase generated by new services and increased frequencies between Dubai and this region.
The second fastest-growing market was the GCC (+18.4 percent), which was mainly driven by growth in the number of services from Oman, Saudi Arabia and Qatar, followed North America (+17.4 per cent) – a result of Emirates increasing capacity on several routes and launching additional daily flights to both New York and Seattle.
In terms of overall passenger traffic, the GCC topped the leaderboard with a 173,146 year-on-year increase in passengers during the month, closely followed by the Indian subcontinent (+131,742 passengers).
 "Passenger and cargo traffic growth has been fairly robust during the first three quarters this year and with major events such as the Dubai Airshow and the Dubai Shopping Festival lined up over the coming months, we expect the trend to continue throughout the remainder of the year. We are pleased to be all set for another year of record growth," said Dubai Airports CEO Paul Griffiths.