Another Guinness World Record for Dubai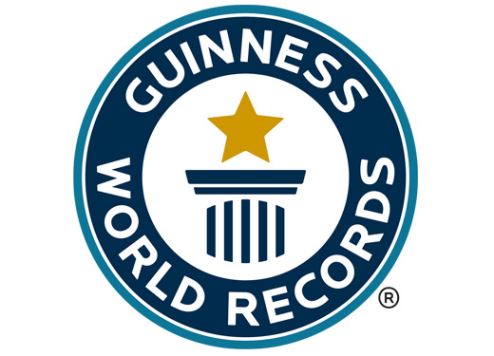 Dubai is known globally for its world record feats, from the tallest building to the largest mall, and is a regular in the Guinness Book of World Records.
And 2016 looks set to be another stellar year in this field, with Dubai Police the latest entity to gain recognition for gathering the largest number of signatures expressing loyalty to the country's leader, UAE President His Highness Sheikh Khalifa Bin Zayed.
Dubai Police collected 13,288 from both Emiratis and UAE expatriates, which broke the record of 12,884 signatures set a year ago by China.
The signatures were collected on four different pieces of cloth representing the four colours of the UAE flag.
These were then sewn together to create a 10-metre long and 5.6-metre wide commemorative flag.
Dubai Police announced last week that Major General Khamis Mattar Al Mazeina received the Guinness World Record Certificate from Colonel Ahmad Mattar Al Muhairi, director of the Forensic Science and Criminology Department at Dubai Police.
Al Mazeina praised the 20 teams of volunteers who collected the signatures at shopping malls, Global Village and other public areas across the city.
This marks the third time Dubai Police has entered the Guinness Book of Records.
In 2010, 116 police officers created the world's biggest seashell mosaic design – in the shape of the Dubai Police logo.
It took the officers 335 hours over 32 days to complete the mosaic, which at 13.6-metres long and 12 metres wide, weighed in at 1,700kgs.
In 2013, Dubai Police broke the record for creating the UAE flag out of 80,656 plastic bottles, breaking London's record of 18,620 bottles.
The long list of Dubai Guinness World Records marked in 2015 include the world's longest painting covering 10.85km; the largest vertical maze at 55 storeys high; the largest cricket bat at 950kgs; the largest lenticular hologram; largest pyrotechnics image; largest infinity mirror, greenest city; largest synchronised car dance; and the largest bank card mosaic.