Another good year for Arsenal Soccer Schools Dubai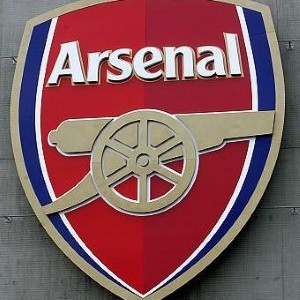 Children from across the UAE continue to benefit from expert football coaching from one of the biggest clubs in Europe.
Nearly 5,000 youngsters have taken part in the Arsenal Soccer Schools Dubai initiative since it was first launched in 2009.
The Premier League outfit established the training camp alongside main sponsor Emirates and around 1,200 children have taken part every year.
Former player Ian Selley leads the sessions and a number of Arsenal stars from past and present have visited the school since it was first set up, including Cesc Fabregas, Robin van Persie and Gael Clichy.
This year, Alex Oxlade-Chamberlain, Kieran Gibbs and Carl Jenkinson were on hand to conduct special training sessions for the appreciative youngsters.
Selley - who played for Arsenal in the mid-1990s - said the training courses follow the same principles used by the club's first team and are tailored to suit kids of all abilities.
'We work with parents to ensure that children are coached, not only in how to play football, but also in life skills, such as teamwork and personal conduct, both on and off the pitch,' he remarked.
'With the assistance of our first class coaching staff, we produce imaginative, entertaining and skillful players by playing the Arsenal way in a safe, fun and friendly environment.'
During their trip to the Middle East, Gibbs, Jenkinson and Oxlade-Chamberlain were invited to the impressive Emirates Aviation College in Dubai, where they were able to use an ultra-realistic flight simulator.
The trio were asked to land one of Emirates' iconic A380 double-decker planes and they soon realised how much skill and nerve this requires.
Football is becoming increasingly popular in the Gulf and a number of professional teams have started to run mid-season training camps in the UAE.
Dubai Sports Council has also employed Diego Maradona - one of the most famous footballers of all time - as a sporting ambassador, which has helped to raise the city's profile even further.