Another accolade for Dubai International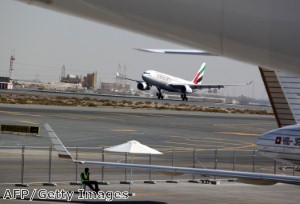 Dubai International has been voted the best airport in the Middle East, Europe and Africa.
The transport hub has received the award from online publication the Frequent Business Traveller after being well received by its readers, Emirates 24|7 reports.
Jonathan Spira, editorial director of the website, stated: 'Our road warrior readers singled out Dubai International as the best airport in the Middle East, Europe and Africa. Their knowledge of what's good and what's not in travel makes their votes particularly meaningful.'
Responding to the news, Anita Mehra, vice-president of marketing and corporate communications at Dubai Airports, said the organisation is very happy to receive the accolade as it is always working hard to improve the service provided by Dubai International.
'It is evident from the award that the customer service initiatives we launched during the past 12 months are a step in the right direction,' she stated.
The Frequent Business Traveller prize was awarded based on the votes of thousands of international travellers. That Dubai International came out on top is a reflection of how popular the emirate is with both business travellers and tourists.
Earlier this month, the National reported Dubai is leading the way when it comes to attracting business visitors to the UAE. According to statistics from HotStats, this has led to a 4.6 per cent increase in hotel rates and a 3.5 per cent rise in revenue per room.
It has certainly been a good few months for Dubai International, with it recently being revealed the transport hub has ousted London's Heathrow as the busiest airport in the world. Some 66.4 million passengers passed through the aviation hub in 2013 and this figure is expected to reach 68 million this year and 70 million in 2015.
This growth in visitors will be welcome news for the emirate's already thriving hotel sector, which is currently enjoying a boom thanks to the Eid holiday.