Animal attractions drawing visitors to Dubai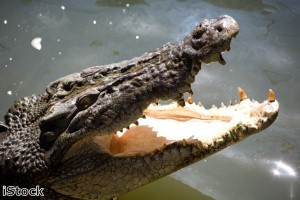 Dubai is famous for doing things on a grand scale. Whether it's towering hotels and skyscrapers or the world's largest shopping complex Dubai Mall, the emirate's huge attractions are one of the many reasons that tourists flock to its shores year after year.
A further example of Dubai's tendency to attract visitors with large-scale sights can now been seen in the animal-based attractions it has on offer.
Dubai Mall is home to the Dubai Aquarium & Underwater Zoo, which has made headlines in recent weeks with the addition of two very large new arrivals.
First of all the attraction welcomed the King Croc, a 750 kg saltwater crocodile that moved to the emirate from its former home in Australia. The reptile was followed by a giant pacific octopus - the largest type of octopus in the world - which weighs more than 70 kg and measures 4.3 metres in length.
John Gerner, theme park consultant and managing director at Leisure Business Advisor, told CNN the addition of these huge creatures to the mall is in line with Dubai's focus on size and record-breaking achievements.
'In general, entertainment attractions have always been a way for countries to have bragging rights in the world. By having the best, the biggest and the fastest of everything, Dubai wants to show they've arrived on the world stage. In many ways, having record-breaking animals is another way to do that,' he stated.
Mr Gerner said it is becoming an increasingly common trend to see animals at attractions in Dubai where you would not normally expect them. For example, Atlantis, The Palm hotel housed a whale shark in its aquarium in 2008, while penguins can be found at Ski Dubai - the indoor skiing slope located at Mall of the Emirates.
Dubai Aquarium & Underwater Zoo is home to a variety of exotic creatures that attract numerous visitors including otters, piranhas, turtles, sharks and all manner of fish. The emirate also hosts dolphins at the Dubai Dolphinarium.