Amir Khan continues to talk up Dubai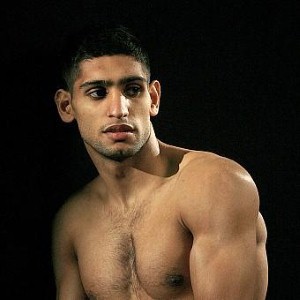 British boxing star Amir Khan is still determined to compete in a top fight in Dubai.
The Bolton brawler has made no secret of his affection for the emirate and he had hoped to square off against America's Devon Alexander in December.
However, nothing has been agreed to date and Khan believes Alexander is wary about competing in Dubai because of the Briton's strong support in the Middle East. The 26-year-old has roots in Pakistan, which is just a short trip from the UAE.
He told the National he is '100 per cent ready' to jump into the ring in the city, but he will take on Alexander 'wherever he wants to fight'.
'Maybe he does feel that everyone will be against him if we fight in Dubai. But I can assure it will be a fair fight, obviously. If it happens, it will be a global event,' Khan was quoted as saying.
Khan also reiterated his commitment to transforming Dubai into a global sporting hub.
He said that by fighting in places like China, the likes of Manny Pacquiao have demonstrated that it is possible to hold glamorous bouts in destinations that are not traditional boxing hotspots.
'They are doing big things in Dubai and UAE and it will be beneficial for all ... if we fight in Dubai,' he added.
Big boxing matches usually attract an array of global celebrities, as well as plenty of wealthy businesspeople. As such, Dubai - with its glamorous reputation, luxury hotels and swanky nightclubs - should be the perfect place to stage a high-profile fight.
It is not just boxing promoters who have recognised the potential of the UAE, as the country has also hosted international tennis, golf and darts events in recent months. Formula 1 teams could also be using Dubai's state-of-the-art facilities to complete important tests on their cars in the near future.
Additionally, more professional footballers are moving to the Middle East to play in the UAE Pro League - a further indication that the Gulf nation is finally on the global sporting map.