Almost everyone 'satisfied' with Smart services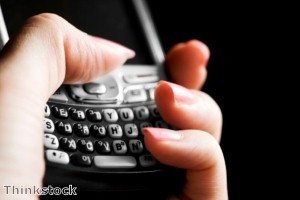 The vast majority of people in Dubai are pleased with its Smart services, according to a recent poll.
A survey from Dubai Customs (DC) found 88 per cent of people were pleased with how the scheme has been delivered so far.
Additionally, it asked participants about the five individual factors behind Smart and they all received strong support. Around 90 per cent said it was seamless, 100 per cent believed it was multi-channelled, 84 per cent found the service accessible, 89 per cent said it was reliable and 82 per cent believed it was timely.
Executive director of DC's customs development division Juma Ghaith said the volume of customers choosing the mobile-enabled scheme is growing each week, a strong sign of the smart service's success.
Since the largest support was shown for its multi-channeled options, DC has taken the results of the study into consideration and has enabled all 19 of its services for use via mobile phones and devices. This includes various government services and Dubai Trade Portal.
This makes Dubai the first 100 per cent Smart government, putting it ahead of the rest of the world.
Adapting its services into Smart online platforms increases the accessibility of DC, in turn helping it provide a modern and up-to-date facility which fits the emirate's technological lifestyle.
It has already started spreading this concept around other parts of the city, as it demonstrated many of these points to Dubai Police on Monday (December 23rd).
This greater push is also being recognised by other bodies. Earlier this month, Dubai Municipality was honoured with four Hamdan bin Mohammed Smart Government Awards, the inaugural event which was held in Dubai World Trade Centre on December 15th. Accolades were given to both the building department, for its licensing initiative, and food control department for service improvements.
Acting director of the building department Marwan Al Mohammed said: 'We were surprised when it was announced, even though it was not unexpected, as we were ranked as fifth place holder globally in the easy procedures of building licence according to a study by the World Bank.
'Though our aim was to reach this position in 2017, our team achieved it before time, which is considered an outstanding achievement.'