Alicia Keys to make long awaited return to Dubai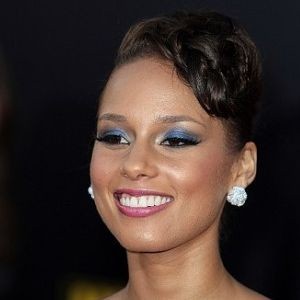 Promoters in the UAE have confirmed that pop sensation Alicia Keys will take to the stage in Dubai later this year.
The songstress is set to perform at the Dubai Media City Amphitheater on November 15th - her first live show in the emirate for nine years.
Keys is currently taking her 'Set the World on Fire' live tour across Europe, with concerts still to take place in Istanbul, Tel Aviv, Helsinki and Gothenburg in July and August, before she moves on to Rio de Janeiro in Brazil in September.
Chief operating officer at Done Events - the company behind the high-profile gig - Thomas Ovesen saw Keys perform in London recently and he was extremely impressed with the soulful songstress.
'I can guarantee her many regional fans they will be in for not only a fantastic show with all her many great hits but in addition, [they] will get to experience one of the absolute most talented stars around,' he remarked.
The demand for tickets - which went on sale yesterday (June 30th) priced at AED 295 (£52) - is expected to be sky-high.
Keys burst on to the music scene in 2001 with her debut album Songs in A Minor, which netted her five Grammy Awards. Her early work received widespread critical acclaim and she was instantly compared to greats such as Aretha Franklin.
The American pianist has won 14 of the prestigious accolades in her career to date and the fact such a talented artist is putting on a major show in Dubai is quite a coup for the city.
Of course, Dubai has staged its fair share of top acts in the past few years, including Justin Bieber, Snoop Dogg and the Stone Roses.
It seems that barely a week goes by without some superstar musician turning up to put on a memorable live show and Dubai's ability to attract the very best acts on the planet has certainly given the city's tourism sector a significant boost.