Al Maktoum International's passenger terminal is open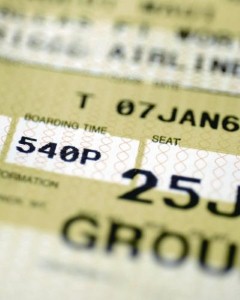 Al Maktoum International's new passenger terminal at Dubai World Central has officially launched for public use.
The airport had already been open for cargo operations but the new terminal is able to serve seven million passengers each year through its one runway, which is capable of fitting an Airbus A380. There are also 64 remote stands and full shopping, food and drink facilities.
It highlights the growing demand of Dubai, as it adds an additional route for passengers to enter the city. Such transport hubs are a major part of the emirate's international tourism and business appeal - earlier this month, Dubai Duty Free (DDF) reported sales of AED 4.65 billion (£784 million) within the first nine months of the year.
DDF said this was a 12 per cent improvement compared to last year and ten per cent of all sales were from arrivals - which had risen 14 per cent to AED 457 million. Dubai International Airport experienced revenue upturns at all three of its terminals.
Dubai Airports has confirmed it will have links to Central Europe, Eastern Europe and Bahrain, with further discussions to provide more locations with carriers.
Ruler of Dubai Sheikh Ahmed Bin Saeed Al Maktoum said: 'Al Maktoum International at Dubai World Central will play a vital role in the future development of Dubai as a centre for trade, commerce, transport and logistics and tourism.
'The opening of this facility signals the historic beginning of a long-term plan to build the largest airport in the world to accommodate the tremendous passenger growth and contribute to the continued economic and social development of Dubai.'
When it is complete and fully operational, the airport will have five runways and be capable of handling 160 million passengers through its doors each year.
Chief executive officer of Dubai Airports Paul Griffiths said the location and simple convenience offered by Dubai World Central make for influential factors in the airport's success, which will continue to grow and acquire additional services.