AirAsia aiming to launch flights to Dubai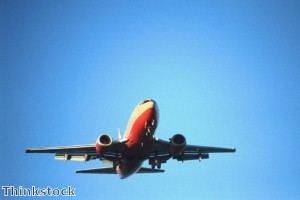 The head of Malaysian airline AirAsia has expressed his desire to launch flights to Dubai.
In an interview with Gulf News, the organisation's chief executive Tony Fernandes revealed it is in talks with the Department of Tourism and Commerce and Marketing (DTCM) with a view to being active in the emirate by early next year.
Mr Fernandes revealed he believes AirAsia can be competitive in Dubai despite the strong position currently held by Emirates.
He claimed the airline's lower costs mean it will be able to attract flexible independent travellers, who book their holiday through a travel professional, but not as part of a packaged deal.
'We are definitely interested in Dubai. Emirates serves one market. We serve a much deeper Asian market,' Mr Fernandes stated.
He claimed a service between Kuala Lumpur and Dubai could 'soon' be available, while the AirAsia X brand may be able to carry out flights from Bangkok and Bali to the emirate. The businessman, who also owns English football club Queens Park Rangers, said a route between Dubai and India could be possible, but this would be dependant on regulatory approval from the latter's authorities.
Gulf News believes Mr Fernandes may have hinted that Al Maktoum International would be the destination for any AirAsia flights into the emirate. He also cast doubt on the potential for any partnership with fellow airlines, stating: 'We've never been great partners of other airlines.'
It would be safe to assume that AirAsia is the not the only airline looking to launch flights to Dubai, as its growing popularity as a tourist and business destination continue to attract people from all corners of the world.
Al Maktoum International Airport is currently undergoing refurbishment and once this project is complete the transport hub is expected to have an annual capacity of 200 million passengers.
As well as bringing more people to Dubai, Cluttons believes this will boost the property market and add 32 per cent to the emirate's gross domestic product.