AIM expects growth in UAE hospitality sector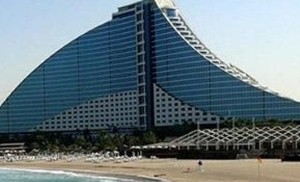 The UAE's hospitality sector is expected to benefit from an influx in foreign direct investment over the coming years.
Members of the higher organising committee for the Annual Investment Meeting (AIM) believed major developments currently taking place within the hotel industry are driving a surge in interest from international organisations .
The group stated initiatives and directives outlined by Sheikh Mohammed bin Rashid Al Maktoum, vice-president and prime minister of the UAE to simplify the procedure of investing in holiday accommodation will translate into more enquiries from businesses wishing to expand into the country.
Dawood Al Shezawi, chief executive officer of the AIM's organising committee, claimed it had already witnessed a rise in interest from hotel and holiday resort investors. This would translate into ambitious and high-profile developments.
He added: 'The UAE will see more hotel projects coming up response to the government of Dubai's decree on creating an ideal investment client. This will result in significant growth in investments in the real estate and construction sectors in the near future, especially since the preparations for Expo 2020 are in full swing.'
One of the directives issued by Sheikh Mohammed stipulated the timeframe needed to obtain preliminary approvals for new hotel projects should be cut to just 60 days, down from their usual period of three to six months. The committee called this a bold and proactive move, which will provide a boost to the tourism and real estate industries.
The AIM, which got underway in Dubai on April 8th, was set to focus on encouraging investment in tourism. Another topic likely to be raised will be the issues facing the world's emerging economies, as they try to encourage a higher level of interest in their fledgling tourism industries.
Organisers of the event hoped to welcome more than 10,000 visitors over the three days. It has already attracted the interest of 120 countries this year and prides itself on being one of the most high-profile economic events in the region.
This year's meeting is set to gather representatives from government departments, the private sector and leading drivers of the global economy under the same roof.