Abras take to the waters of Dubai Canal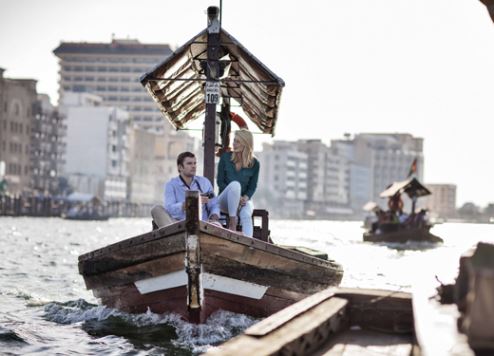 Traditional abra rides are now being offered along the new Dubai Canal.
The 20-seater boats, which are expected to appeal to tourists seeking a new perspective of the city, are available from the Sheikh Zayed Road station with rides priced at AED25 (US$6.80) per person.
They are also available for chartering at AED300 ($81.68) an hour, according to Dubai's Roads and Transport Authority (RTA), with the service running from 4pm to 11.30pm daily.
Abdullah Yousuf Al Ali, CEO of RTA's Public Transport Agency, said the operation of traditional abras along Dubai Canal was part of a plan to expand marine transit services in the emirate.
"The traditional abra, available on demand, has a capacity to accommodate 20 riders, with a minimum eight riders required for a trip and [it] ferries them on a journey that starts from the Sheikh Zayed Road station," he confirmed.
The RTA expects the service will attract around 23,000 passengers in 2017.
"The service is aimed at supporting RTA's pioneering efforts to provide tourist services capable of enhancing the profile of Dubai and bringing happiness to people," said Al Ali.
He added that encouraging tourists to experience the region's oldest form of transport provided them with fresh cultural insights.
The RTA has already endorsed the operation of marine transit services at nine new stations — five on the Dubai Canal and four on the Business Bay stretch of the canal.
Dubai Canal is a 3.2km-long waterway that winds its way to the Arabian Gulf from the creek in Old Dubai through Business Bay.
Built at a cost of AED2.7 billion ($735 million), the project adds 6.4km of waterfront to the emirate and creates 80,000 square metres for public space and facilities, plus a 3km running track and 12km cycling path.
Along its waterfront, the W Hotel, the St Regis Dubai, and a whole range of new lifestyle precincts can be found.
A new three-level mall with more than 400 outlets and a green park on its roof is scheduled for development adjacent to the canal.