A third of employers to raise housing allowances in 2014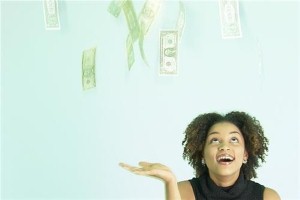 A third of workers in Dubai will benefit from a higher housing allowance this year.
This is according to Emirates 24/7, which has released details of a survey by human resource consultants Mercer. Results showed that 41 per cent of companies based in Dubai reported they would raise the amount of money they pay their workforce over the next 12 months.
Figures suggested 33 per cent of employees in the emirate would benefit from the rise. However, the organisations that responded to the survey indicated this would affect 82 per cent of their total workforce.
On average, the the forecasted increase in allowances would reach 9.8 per cent compared to the year before. This is on the back of 25 per cent of businesses raising their accommodation remuneration in 2013.
The survey polled organisations across several sectors of business. It found that those working for high-tech companies would be more likely to see a rise in benefits, with 17 per cent of respondents outlining plans to boost the incentive for their workforce. Employees working for energy, services and consumer goods companies were next in line to receive an increase in allowances, with 16 percent, 15 per cent and 11 per cent of firms in these industries reporting a desire to enhance staff pay respectively.
Nuno Gomes, Mercer's information solutions business leader for the Middle East, said: 'Organisations in the UAE are now starting to face issues attracting and retaining talent due to the rise in living costs across the country, with the higher rental increases seen in Dubai leading to the city's Expo 2020 win.'
The study also looked into the prospect of businesses in Abu Dhabi raising their housing allowances as well. It found that 24 per cent of companies in the capital advised they would be increasing the benefits for their employees, affecting 22 per cent of the workforce. Meanwhile, employers that took part in the research commented 91 per cent of their staff would see a rise in remuneration.