A sneak peek of Dubai's new safari park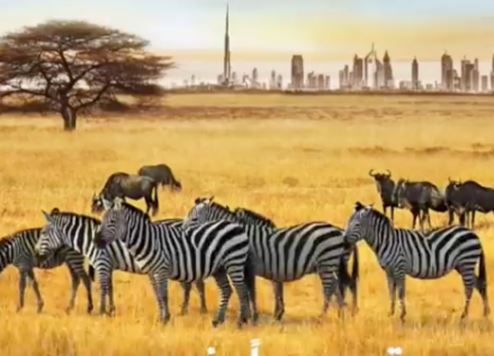 The construction of Dubai's new mega safari park is almost complete, new video footage has revealed.
A video clip released on Instagram by project master planner Dubai Municipality, shows workers putting the final touches to the AED150 million Dubai Safari, which is due to open to the public in mid-2016.
The clip reveals various zones of the 120-hectare park, which will house hundreds of exhibits from around the world.
"The new Dubai Safari will be home to almost 1,000 animals including more than 350 rare and endangered species," said Dubai Municipality director general Nasser Lootah. It will also feature 100 plant varieties plus 2,500 trees, he added.
The mega zoo, located next door to Dragon Mart in Al Warqa, is being modelled on some of the world's leading safari parks including those in Singapore, Austria, Germany and the famous San Diego Zoo.
The design is environmentally friendly, incorporating the latest water recycling, waste disposal and general recycling methods, as well as a hybrid operational system.
Dubai Safari Park will feature several themed areas including Arabian, Asian and African villages.
Key features include a golf course, a botanical garden and a butterfly garden as well as a food court and parking for 1,600 parking spaces.
Dubai Municipality plans to expand this to 3,600 parking spaces in the future in anticipation of the attraction's popularity with residents and tourists alike.
The park will replace the existing Dubai Zoo in Jumeirah, which was built in 1967.
To visit Dubai Municipality's Instagram page and view the video, click here.