A guide to property investments in Dubai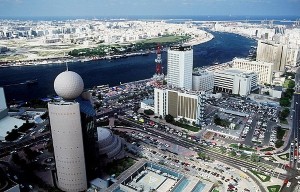 Dubai's property market continues to attract investors from all over the globe due to the benefits attached to it, leading to the value of overall transactions exceeding $59.3 billion (£39.3 billion) in 2014, according to new research.   
The latest figures from the Dubai Land Department reveal that there were 53,871 transactions made across the emirate last year, demonstrating the region's popularity as a place for property investments.
Sultan Butti Bin Merjen, director-general of the Land Department, said: "The real estate market has shown a clear ability to gain momentum from year to year, in addition to maintaining sustainable growth, as well as the trend towards maturity."
Dubai's real estate market has rebounded strongly during the last year, climbing to levels that haven't been seen since 2008. The sector has grown at a consistent and steady rate, suggesting that it is the perfect location to purchase real estate as an investment.
Commenting on the performance of the sector, Matthew Green, the head of research at CBRE's Dubai office, said the first half of 2014 saw robust growth for residential sales, while the last six months witnessed the market enter a state of stabilisation.
Investing in the emirate's real estate sector is a sound business venture and here are just two of the many reasons why your next move should be purchasing property in Dubai.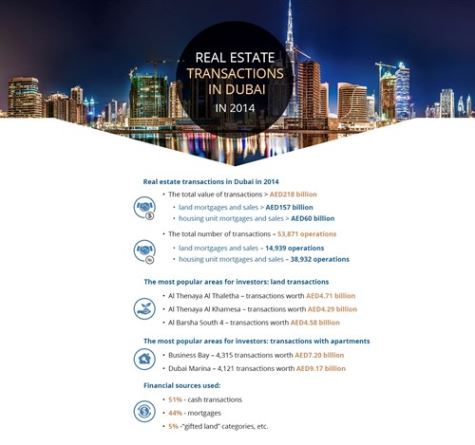 The economy
The emirate's strengthening trade and tourism sectors have helped it to become one of the fastest-growing economies in the world, according to a recent study from US thinktank the Brookings Institution.
An uptick in growth in certain industries has led Dubai to become the fifth-highest performing metropolitan economy and has positively impacted employment figures, as well as its gross domestic product (GDP) per capita during the last 12 months.
The latest Brookings Global MetroMonitor survey reveals that Dubai's ranking was boosted by a 4.5 per cent rise in its GDP and a 6.5 per cent increase in the number of people employed in the emirate.
"Metropolitan areas with a specialisation in trade and tourism benefited from sustained growth in global flows of goods and people," the firm noted.
Dubai has managed to transform itself in just a decade, moving away from an oil-based economy to one stemmed in productivity from various sectors, particularly leisure and tourism. These areas will continue to grow as the Department of Tourism and Commerce Marketing (DTCM) increases efforts to achieve the goal of attracting 20 million visitors a year by 2020.
Dr Mohamad Lahouel, chief economist for the Department of Economic Department (DED), believes the emirate's economy will continue to remain robust in the face of many new challenges.
He said: "Dubai's economic growth has been steady in recent years despite high volatility in the international environment from lingering recession in the EU and in Japan, weakening of growth in main emerging markets and a sharp drop in oil prices.
"Still, Dubai's adaptive capacity and its strong role as a trade hub promise to deliver healthy growth in 2015."
Infrastructure
If you purchase property in Dubai, you will be able to take advantage of the benefits attached to the changes and additions the emirate is making to its infrastructure to ensure it is prepared for the World Expo 2020.
Several exciting projects are either currently underway or are in the pipeline to improve what Dubai has to offer residents, businesses and visitors. Construction has begun on a theme park complex that will contain three separate attractions and there are plans in place to build the world's largest retail outlet.
When revealing the plans, Sheikh Mohammed bin Rashid al Maktoum said: "We plan to transform Dubai into a cultural, tourist and economic hub for the two billion people living in the region around us and we are determined to achieve our vision."
Improvements have already been made to the transport options available to those living, working and playing in the emirate. Dubai has already begun by launching its highly-anticipated tram service towards the end of 2014, Dubai Tram.
Mattar Al Tayer, chairman of the board and executive director of the Roads and Transport Authority said the new service has been created to improve mobility for commuters, residents and visitors, particularly in areas of tourist and economic importance.