A busy June boosts H1 passenger numbers at DXB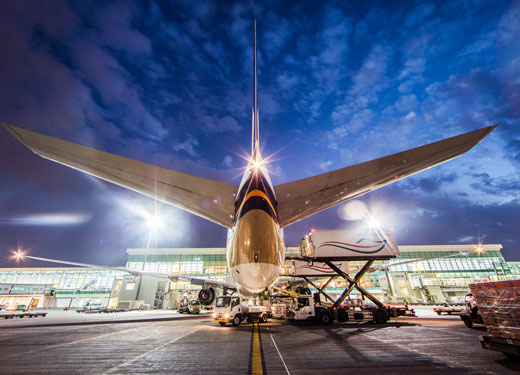 More than 43.7 million passengers passed through Dubai International Airport (DXB) in the first half of 2018, up 1.6 percent on H1, 2017 numbers.
The world's busiest airport for international passenger traffic also witnessed a 11.7 percent year-on-year hike in June traffic, from just over 6 million in 2017 to almost 6.8 million in 2018 – a key factor driving the strong half-year performance, according to operator Dubai Airports.
This cemented DXB's status as a leading global aviation hub, with all major feeder markets registering robust traffic growth in June 2018.
Routes to CIS countries topped the list, with year-on-year passenger numbers growing a significant 50.6 percent, followed by Eastern Europe (33.6 percent), Africa (20 percent) and North America (16.9 percent).
However, India, Dubai's largest source market for tourism, was the top destination country in June, delivering 968,931 passengers. Saudi Arabia came second in the passenger volume stakes with 504,968, followed by the UK (454477), Pakistan (349,633) and the US (291,391).
London topped the list of top city destinations during the month with 280,941 passengers, followed by Mumbai (195,213 passengers) and New Delhi (173,820).
The figures are testament to Dubai's growing popularity as a hub for tourism and trade, facilitated by ongoing improvements outlined in the DXB Plus programme, which aims to boost the airport's capacity to 118 million passengers.
Crucial to this is the implementation of cutting-edge technology, which has paved the way for smoother passenger journeys by tracking and managing queue waiting times and installing Emirates ID smart gates for UAE residents.
At the same time, DXB is benefitting from the network expansion of Dubai carriers Emirates and flydubai, as well as the easing of visa regulations for Chinese and Russian visitors, all of which have boosted passenger traffic.
The airport served 88.2 million passengers in 2017, up 5.5 percent on 2016, and forecasts point to another 2.4 percent growth in 2018.
This will push passenger traffic to around 90.3 million by the end of the year.