8th annual Art Dubai festival launches next month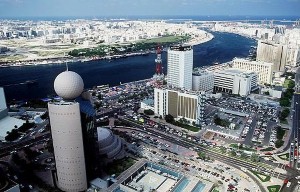 The eighth annual Art Dubai festival will be held in the Madinat Jumeirah next month.
In total, 85 galleries from 34 countries will be showcased during the event, which will be divided into three distinct gallery halls. The fair will also feature a not-for-profit programme, including site-specific works, a live radio station and a five-day art conference.
Since its inception, the event has welcomed over 200,000 visitors and organisers are hoping this year's total will surpass the 25,000 figure achieved last year. Each gallery booth at this year's fair will present a solo or two-person show by artists such as Rasheed Araeen, Michel Basbous, and Hamed Abdalla and Adam Henein.
The Contemporary section is the largest of the three and comprises of 70 separate artists or groups showcasing items for sale. Contributors include Galerie Chantal Crousel, Alexander Gray Associates and Victoria Miro. Meanwhile, UAE-based participants in the event include Green Art Gallery, Grey Noise and The Third Line.
This year, the show will also feature a new programme celebrating Middle Eastern and south Asian art from the 20th century. Most contributors in this area are only famous in their own countries and so appearing at this event will be the first time many of them have been able to present their work on the global stage.
Each year, the fair focuses on a particular theme or geography. In 2014, this will be Central Asia and the Caucasus. The art spaces invited to participate in this section include Yarat, ArtEast and the Popiashvili Gvaberidze Window Project.
The artists Slavs and Tatars will curate this area and are set to encourage contributors to present new and existing work to form a collective exhibition. This will comprise paintings, contemporary drawings and sculptures.
This special section, or Marker as it is known, will take the form of a chaikhaneh (Eurasian tea salon), designed to touch upon issues such as language, landscape and faith. It will also feature an education programme, which includes a research booth, daily talks and guided tours.
Art Dubai 2014 will be held between March 19th and 22nd.