7 out-of-this-world Dubai developments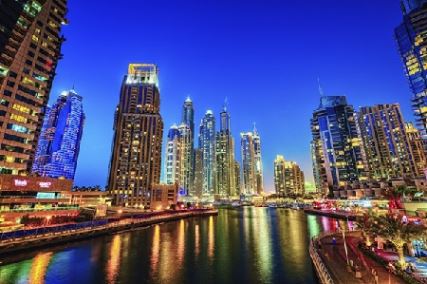 Dubai is world-famous for its incredible selection of modern architecture. From impossibly tall towers to sprawling resorts, the emirate possesses residential, tourism and corporate spaces that pair world-leading architecture with impeccably designed functional space. Here are seven of the best:
Madinat Jumeirah
Function: Resort
Location: Al Sufouh Road, close to Dubai Marina and the Burj Al Arab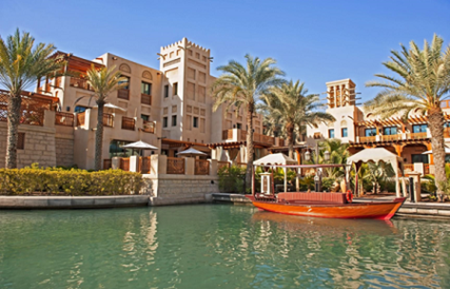 Image credit: majaiva via iStock
Madinat Jumeirah is one of Dubai's most interesting resorts. While striking skyscrapers tend to characterise modern Dubai, Madinat Jumeirah took a different approach and recreated the atmosphere of a traditional Arab village - with a modern twist. This resort combines hotels with villas, gardens, waterways and even a souk. It also boasts its own private beach.
Alongside its day-to-day leisure facilities, it provides ample space for events too. In addition to conference and banqueting facilities, there is a 1,000-seat amphitheatre. Its proximity to Dubai Marina, the Palm Jumeirah, Dubai Media City and Dubai Internet City help make it a prime destination for both leisure and business.
Jumeirah Beach Hotel
Function: Hotel
Location: Jumeirah Beach Road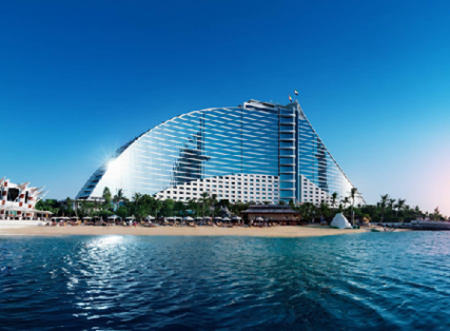 Image credit: Jumeirah
With five stars, 618 rooms, its own dive centre and Wild Wadi Water Park, Jumeirah Beach Hotel is one of the emirate's most prestigious hotels. This particular hotel also stands out thanks to its incredible design. Standing at 93 metres high, it is designed to resemble a breaking wave some 275 metres long. Its exterior was constructed from blue-plated glass and aluminium to enhance the effect.
Dubai Marina
Function: Marina, residential, leisure
Location: Between Jebel Ali and Dubai Internet City

Image credit: mbbirdy via iStock
Home to an array of impressive buildings, residential and leisure space, Dubai Marina is one of the emirate's stand-out developments. It completely transformed a three km stretch of the Arabian Gulf shoreline by creating a marina, a selection of luxurious apartment blocks, waterside restaurants, shops and more - it even has its own shopping centre, the Dubai Marina Mall.
Comprising 50 million sq ft, the marina is the largest of the emirate's waterfront developments and, the first of its kind to be in place, it acts as a blueprint for future developments. It also houses a five-star hotel (The Address Dubai Marina), a commercial tower, Dubai Marina Yacht Club and the recently opened Wyndham Dubai Marina.
Atlantis, the Palm
Function: Hotel
Location: Palm Jumeirah
Having opened in 2008, Atlantis is one of Dubai's most spectacular and instantly recognisable hotels, located on the world's largest man-made island, the Palm Jumeirah. Across its 46 hectares, it is home to luxurious hotel rooms and suites, Aquaventure water park, an aquarium, a dive centre, spa, three private beaches, and even its own collection of shops, The Avenue. This resort aims to offer guests everything they could need for a luxurious stay, including some of the best restaurants in Dubai serving more than 28 styles of cuisine between them.
Burj Al Arab
Function: Hotel
Location: Offshore of Jumeirah Beach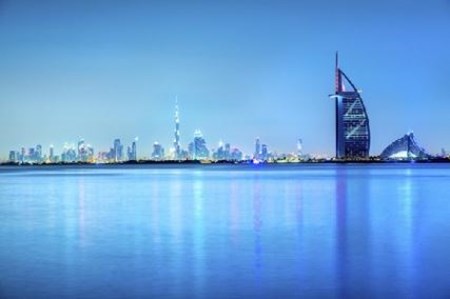 Image credit: Luciano Mortula via iStock
Another hotel famous for its striking architecture, the Burj Al Arab is designed to resemble the sail of a ship. Standing proud on its own artificial island just off Jumeirah Beach, it is connected to the mainland via a bridge. Not content with simply being architecturally impressive, the Burj Al Arab is also considered to be the most luxurious hotel in the world. Costing $7.8 billion to build, it is widely regarded as one of the first landmarks to characterise modern Dubai.
This hotel offers suite-only accommodation (one to three bedrooms) in varying degrees of luxury. Having been marketed as the world's first and only seven-star hotel when it opened, it has been consistently voted among the most luxurious hotels since that time, and continues to attract wealthy clientele from across the globe.
Palm Jumeirah
Function: Leisure, tourism and residential
Location: Offshore - Jumeirah coastal area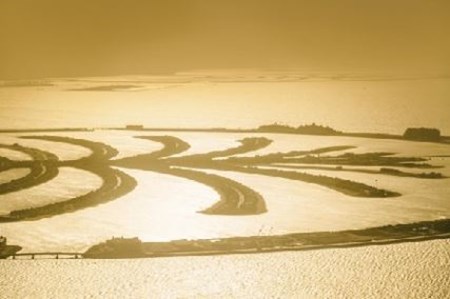 Image credit: Nikada via iStock
The largest artificial island on the planet, the Palm Jumeirah truly is out of this world. Looked at from above, it resembles a stylised palm tree, made up of a two km long trunk, 17 fronds, and a crescent that surrounds them all. The island is most famous for its hotels and leisure facilities, but it also houses a number of residential villas and apartments.
Of all the Palm's impressive features, Atlantis the Palm is its crowning glory. As well as luxurious rooms and suites, it offers nearly 20 places to eat, a marine park, Aquaventure Waterpark, spa and fitness centres and more.
Burj Khalifa
Function: Tourist attraction, residential, corporate, media
Location: Downtown Dubai
 
Image credit: dblight via iStock
At 828 metres tall, the Burj Khalifa is currently the tallest building in the world (though it is soon to be surpassed by a new tower, also in Dubai). In addition to this title, it is also officially the world's tallest freestanding structure, has the highest occupied floor, the highest outdoor observation deck, the tallest service elevator in the world and a host of other records. This architectural feat is a considered to be a symbol of the Middle East's progress and prosperity, and Dubai's rise to global prominence.  
The Burj Khalifa's height is complemented by an impressive aesthetic design, with its exterior featuring almost 26,000 glass hand-cut panels, reflective glazing, aluminium and textured stainless steel spandrel panels and much more.