6.5% boost in passengers for Dubai International Airport in Q1 of 2015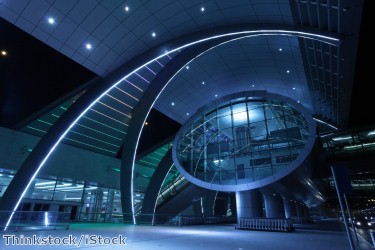 Dubai International Airport experienced a 5.6 per cent boost in passenger numbers in April, according to a statement released by its operator.
This summer, Dubai Airports has committed itself to ensure that operations run as smoothly as possible at the hub and has pledged to hire more staff to assist travellers.
According to the statement, during the first four months of 2015, the airport welcomed 26.1 million visitors, compared to 24.5 million in the same period in 2014 - marking an increase of 6.5 per cent.
This growth could be attributed to both the refurbishment work on the hub and the efforts being made by the Department of Tourism and Commerce Marketing to increase the number of tourists heading to the emirate to 20 million a year by 2020.
Commenting on the impressive results, Paul Griffiths, chief executive of Dubai Airports, said: "Traffic grew steadily in the first four months of the year and the trend looks set to continue throughout the first half, especially with the summer travel peak just round the corner.
"We are again expecting record traffic levels at Dubai International this summer and again we will be deploying additional resources from the kerb to the boarding gates to ease the flow of passengers through our facility."
The highest growth came from travellers originating from eastern Europe, registering a hike of 74.6 per cent, which was driven by new routes from Dubai to Slovakia, Bosnia, Bulgaria, Hungary and Croatia.
Other regions that saw a sharp increase include North America, registering 17.9 per cent, and the Indian subcontinent, with growth of 12.6 per cent. Conversely, passenger numbers from Russia dropped by 27.6 per cent due to economic and political instability.
In terms of traveller volumes, the Indian subcontinent outperformed the rest of the world, experiencing an increase of 167,652 passengers compared to 2014, followed by GCC countries (92,069) and Europe (65,175).
The first quarter of 2015 saw a rise of six per cent in aircraft movements, taking the total to 133,493 versus 125,928 in the same period last year.