64 billion invested in Dubai property in Q1 2015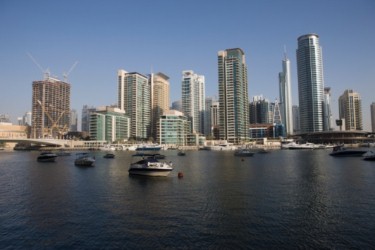 Investors and homeowners alike were spending big on Dubai property in the first quarter of this year, the latest figures from the emirate have shown. During the January to March period, some AED 64 billion (£11.5 billion) was spent on real estate in Dubai. 
Official statistics from the Dubai Land Department (DLD) show that some AED 24 billion of this was spent on land and properties exclusively, while the remaining AED 37 billion was spent on new mortgages for property transactions.
The figures show that investors from foreign shores have been spending big once more in Dubai this year. The data indicated that Indian investors, who were the biggest non-Arab spenders, invested AED 3 billion into the property market. They were followed by Brits, with the demand from the UK remaining strong in the past few months. British buyers spent AED 2 billion in the same three-month period. 
The top five countries for spending outside of the Arab world was made up by these two, as well as Pakistanis, Iranian and Russian buyers. 
However, most of the spending still comes from within the GCC. They spent AED 9 billion of the AED 24 billion invested in land and property, with two thirds of this coming from emiratis and the other third coming from Saudi investors. 
DLD director general Sultan Butti bin Mejren said: "The figures in this report are showing a well-established trust in our real estate market."
The reasons for spending big on Dubai property at the moment have been well documented, with the market sitting in a very mature place at present. The continued success and strong future predictions mean that investors are increasingly confident, and with returns for the first quarter sitting at seven percent, it's not hard to see why.