5.5m tourists visit Dubai in first half of 2013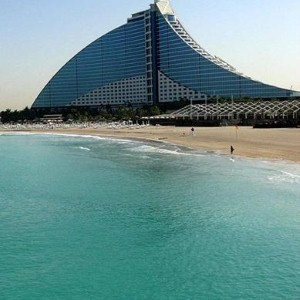 A record number of tourists visited Dubai in the first half of 2013, new figures have shown.
According to the Department of Tourism and Commerce Marketing (DTCM), 5.5 million people booked a holiday in the emirate over the course of the six-month period. 
This was an 11.1 per cent upturn on the corresponding months in 2012 and the positive statistics have given the government every hope of reaching its target of attracting 20 million leisure travellers annually by 2020.
Hotel owners have been making serious profits this year, with the DTCM report suggesting the average room rate has gone up from AED 607 (£109.33) in 2012 to AED 637 in 2013. With visitor numbers expected to increase even further in the near future, hoteliers will be able to hike their prices yet again.
As of June 2013, there were 603 hotels in Dubai - up from 587 in June 2012.
Holidaymakers are spoilt for choice when looking for glamorous accommodation in the city and tourists will soon be able to stay in the well-appointed TFG Marina Hotel, which will be operated as Wyndham Dubai Marina once it is up and running.
Director general of the DTCM His Excellency Helal Saeed Almarri said the latest visitor figures were 'extremely encouraging'.
'Our strategy is to position Dubai as a foremost destination for both leisure and business travellers by continuously evolving our broad and diverse tourism offering and attracting visitors from a range of source markets, including targeting a new generation of first-time travellers from emerging markets,' he commented.
These statistics shouldn't really surprise us given the huge number of people flying into Dubai International Airport every day.
Last week, Dubai Airports revealed 32.6 million passengers used the aviation facility in the first half of 2013. Of course, only a relatively small percentage of these were holidaymakers, with the rest of the total being made up of businesspeople, UAE natives and travellers looking to join a connecting flight to a different destination.