440m passengers used Dubai's public transport network in 2013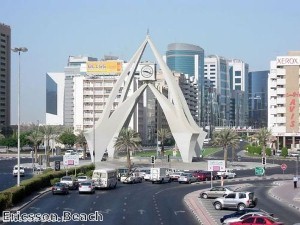 More than 440 million people used Dubai's public transport network last year.
This is according to the Roads and Transport Authority (RTA), which found that 44.67 million passengers used the bus, Metro, taxis and marine transfer services during 2013. This represented an increase from 367.657 million the year before.
Results showed that on average, 1.3 million people were taking advantage of these facilities each day. This compared to one million in 2012 and 963,000 the year before.
Officials claim the figures show the level of investment made in the public transport system was generating real results and the network was consistently offering residents and tourists alike a variety of mobility options.
The authority claimed it was committed to further enhancing the network and making it an integral part of society. Moreover, it also suggested it was responsible for raising the profile of the bus and Metro systems and changing the negative perceptions once held by the majority of the population.
Mattar Al Tayer, chairman of the board and executive director of the RTA, commented: 'People have started to grasp the benefits and positives of using public transport such as the psychological and physical comfort, financial gains, higher safety, and lesser expenses associated with the use of vehicles such as fuel, maintenance and others'.
The Metro network proved to be a major success last year, with 137.759 million passengers using the service last year. This is compared to 109.491 million in 2012. Over 450,000 people rode on the system on a daily basis (rising to half a million during public holidays), as opposed to 300,000 the year before.
Meanwhile, public buses saw 321,000 commuters ride on the network each day, a small increase from the 299,000 achieved the year before. The marine transport services were used by 13.223 million risers throughout 2013, which is the same figure in 2012.
RTA advised it is to further enhance the diversity of transport the emirate will offer the public over the coming year. It intends to introduce a new tram system in the final quarter of 2014. It will serve as a link between the Metro and other communities such as the Marina, Media City and Knowledge Village.