$3.4 million supercar will be built in Dubai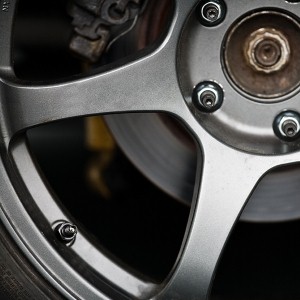 A supercar worth $3.4 million (£2.1 million) will be manufactured in Dubai.
Unveiled during Dubai Motor Show, W Motor's Lykan Hypersport will be one of the most exclusive cars in the world as only seven will be made.
The car will certainly appeal to the luxurious and wealthy in Dubai - in addition to the rare vehicle, owners will be given a Cyrus Klepcys watch with a price tag of around $200,000.
Speaking to Gulf News, chief executive officer and managing director of W Motors Ralph Debbas said: 'We moved our offices to Dubai at the beginning of this year. The design centre is here, the office, engineering are all based here and next year we are moving the factory here as well from Italy. Now that we have built our first car, we know how to do it. We can proudly say that the company is 100 per cent Arab.'
This was, of course, far from the only unique sportscar on display. Also of noteworthy status was the Devel Sixteen - this individual one-off vehicle was backed by Dubai and boasts horsepower in excess of 5000 and a quad turbo V16 engine. Its creators state it can reach 60 mph in 1.8 seconds, with a top speed of 348 mph. Statistically, this makes it quicker than one of the world's fastest and most famous vehicles, the Bugatti Veyron
Likewise, as a further sign of Dubai's wealth, a golden Lamborghini Aventador LP700-4 was on display. This most exuberant of vehicles was on sale during Dubai Motor Show for anyone willing to pay the price tag of around $7.4 million.
Not to be outdone on decadence, the Lykan Hypersport will feature diamonds in the headlights and taillights, in addition to various other precious, rare or purely luxurious materials. One can easily argue these upcoming cars clearly put Dubai in the spotlight, showing the strong business available.