3.1% increase in passengers at Dubai International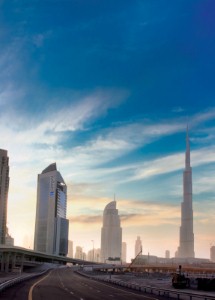 Dubai International has reported a year-on-year rise of 13.1 per cent in passenger numbers during September.
The figures come from Dubai Airports, which reports traffic amounted to around 5.4 million dash up from 4.78 million from the same month a year ago - with year-to-date volumes up 16 per cent at just over 49 million.
With an average 139 passengers for each aircraft movement, these figures demonstrate the growing popularity of the emirate, which is popular around the world for its business, tourism and leisure sections.
Dubai International reported 30,746 aircraft movements last month, which is 10.2 per cent more than the 27,909 documented in September last year. Its findings found visitors to the city were coming from across the world, although eastern Europe was the fastest expanding sector with numbers growing by 65.1 per cent. Looking at individual countries, the highest rise in numbers was seen in Australia (41.7 per cent), followed by France (23.7 per cent), Saudi Arabia (22.4 per cent), Thailand (21.8 per cent) and the UK (21.7 per cent).
Chief executive officer of Dubai Airports Paul Griffiths said: 'Passenger and cargo traffic growth continue unabated and Dubai International is on track to eclipse our projections for 65.4 million passengers and 2.7 million tonnes of cargo.'
He further referred to Al Maktoum airport, which opened its new passenger terminal on Sunday (October 27th), which currently has room to cater for an annual seven million passengers and, combined with the figures already seen at Dubai International, the city can now better meet the growing demand.
Mr Griffiths said: 'With the opening of our new passenger terminal at Al Maktoum International at Dubai World Central, and the ongoing expansion at Dubai International, Dubai's aviation infrastructure continues to make it an attractive destination for tourism, trade and commerce.'
Once fully complete, Al Maktoum International will be the largest airport in the world.