30m flowers planted in Dubai this year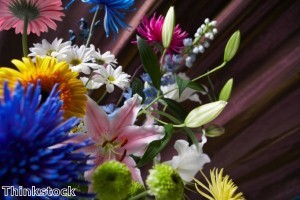 Around 30 million flower seedlings have been planted across 1.32 square metres of space in Dubai in the first nine months of 2013.
This increase of 2.5 per cent, compared to the total planted area for last year, is part of an effort from the Horticulture Section of Public Parks and Horticulture Department within Dubai Municipality to make the emirate a city of natural colour. The body has already cultivated around 70 per cent of available areas allocated for this purpose over the last five years.
Seeds have been planted in various locations across Dubai, such as at roadsides, public paths, parks, outdoor areas attached to Dubai Municipality buildings, abattoirs and markets. Additionally, any site overseen by the Public Parks Department have already had flowers sown.
Speaking to the Khaleej Times, the head of the Horticulture section Mohammed Abdul Rahman Al Awadi said: 'The department has been exerting its maximum efforts to classify the types of flowering plants and select specific types to different areas in accordance with the best practices in the science of gardening in order to get wonderful results in the beautification of [the] city.'
Mr Al Awadi added many of these flowers hold a secondary purpose, with potential to be used in areas such as cosmetics, perfume, medication and insecticides. Certain plants can also be selected to produce an oil useful for colouring fabrics and protecting animals from various pests.
Dubai is an emirate which already features plenty of open spaces and grassland, such as its many parks, but the more recent push to bring colourful flowers into urban areas will make the region more attractive, in turn benefiting investors with an active interest in the sheikhdom.
It also serves as an example of the wider greener initiatives active in the city - Dubai Municipality's Environment Department, for instance, has organised an open day for awareness activities with the Environment Centre for Arab Towns. Taking place at Oasis Secondary School, this focused on a number of concepts from Dubai's ruler Mohammed Bin Rashid Al-Maktoum.