24-hour discount shopping celebration at Dubai Airports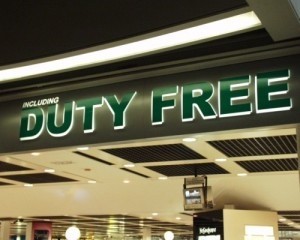 Dubai Airports will be offering special discounts for a 24-hour period later this month.
From midnight on December 19th, running until the same time on December 20th, both Dubai International Airport and the Al Maktoum passenger terminal at Dubai World Central will be hosting unique events at its duty free stores.
This is in celebration of Dubai Duty Free (DDF) - the body which oversees the shopping facilities at the city's airports - as it marks its 30th anniversary.
DDF's executive vice chairman Colm McLoughlin said: 'This is a major milestone for the operation and we want our customers to celebrate along with us and to thank them for supporting us for the past three decades.
'Also on the anniversary day, we have identified and sourced seven different products which we will sell at 1983 prices and that's just something special for our customers.'
Retail is a major part of Dubai's lifestyle, with its many shopping malls drawing in the tourists around the year. DDF has had plenty of success in sales at the emirate's airports, showing how a lot of this revenue comes from visitors, rather than permanent residents.
By the end of this year, for instance, DDF's operations are expected to bring in a record $1.8 billion (£1.1 billion), a far cry from the £20 million it made in 1983.
As for the day itself, it is hoped revenue will surpass last year's total of $21 million (£12.8 million).
Earlier this month, the inaugural Conde Nast Traveller Middle East Awards honoured Mr McLoughlin with the lifetime achievement award for his work within DDF, where he has played a part throughout its history.
According to the body, the anniversary sales have become a popular date since they started in 2003 and this year's occasion, the tenth, is expected to be a 'much-anticipated travel day'. Investors may be interested to see the results of this, as it can provide a small but effective demonstration of Dubai's global pulling power.