Dubai's property market celebrates another benchmark performance in August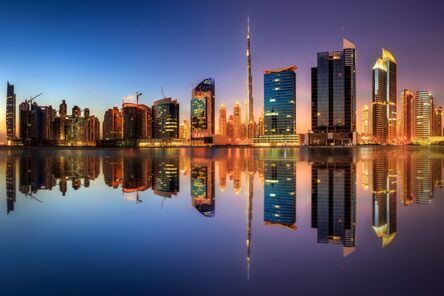 Dubai's booming property investment market reported its strongest month in terms of sales volumes for more than 12 years in August, with the sector's record-breaking run showing no signs of slowing down.
While August has traditionally proven a quieter month for the market due to it coinciding with the peak-summer period, this year it saw 9,720 sales transactions worth AED24.3 billion, the best-performing month both in terms of sales volumes and transactional value since 2010, according to Mo'asher, Dubai's official Sales Price and Rental Performance index launched by Dubai Land Department (DLD) in cooperation with Property Finder.
The result marked a 69.6% rise in transactions compared to August 2021, and a 37.1% increase in transactions compared to July 2022.
Meanwhile, the total value of all transactions increased 16.1% month-on-month (MoM) and 63.6% compared to August 2021.
Last month's bumper performance also vastly outstripped July – which itself had provided a new monthly benchmark with 7,092 sales transactions, the most to that point since January 2012.
Off-plan property sales in Dubai continued to boom in August, with 4,392 properties sold worth US$2.3 billion, the highest monthly sales volume since 2010.
The result marked a 51.1% MoM and 72.1% year-on-year (YoY) increase in volumes and a 38.5% MoM and 76.5% YoY increase in values respectively.
According to Property Finder data, total sales for completed properties in Dubai rose 27.4% in August compared to July 2022 and 67.5% compared to August 2021.