2016 Boat Show kicks off in Dubai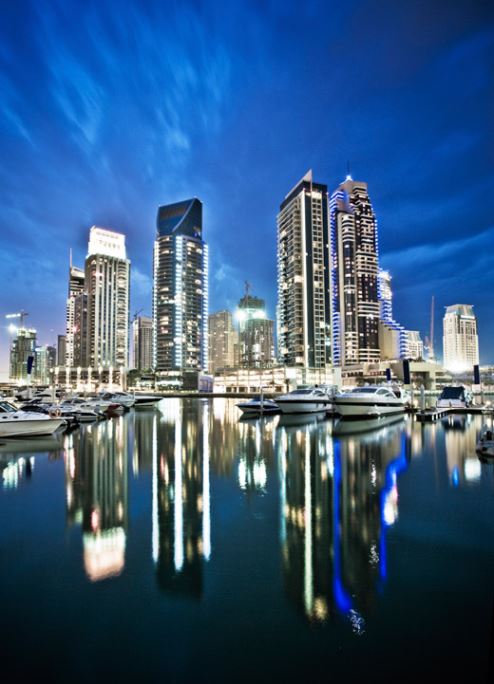 The 2016 installment of the Middle East's premier boat show has kicked off in Dubai, making good on its promise to be the biggest exhibition of luxury boats, super yachts and jet skis ever staged in the region.
The event, which marks its 24th year in 2016, was officially opened by Sheikh Hamdan bin Mohammed, Crown Prince of Dubai, on 1 March.
Sheikh Hamdan toured the exhibition, which this year has attracted more than 900 companies from the UAE and 55 countries worldwide.
More than 450 boats are on display, including 39 craft making their international debut at the event.
"Dubai International Boat Show has been serving the boating community for almost 25 years, and we are growing with that community," said Trixie LohMirmand, senior vice president of DWTC, which is organising the event.
"This is an event that covers the complete range of craft available, with something to suit every taste and budget, from superyachts to small runabouts, and a host of exciting new water sports that visitors can try out for themselves."
The five-day exhibition, which is expected to attract in excess of 25,000 visitors from more than 120 countries, is being staged at Dubai International Marine Club, Mina Seyahi.
The footprint of this year's event has also been extended to include the beach at Mina Seyahi, offering visitors the chance to sample the latest innovations in watersports first-hand.
"We want Dubai International Boat Show to be an immersive experience for all visitors," commented Saeed Harib, secretary general of Dubai Sports Council, vice-president and chairman of Dubai International Marine Club - Mina Seyahi, and senior advisor to the Dubai International Boat Show.
"With our coastline and warm weather, being on the water is an obvious recreational choice in the UAE. An important measure of our success going forward will be how effectively we encourage our residents and visitors to become more involved in boating and water sports."