2014 to bring 'solid growth' for Dubai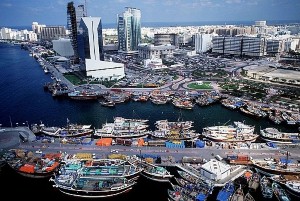 Dubai will see solid growth in 2014 as the emirate continues to make waves in global trade.
This is according to Hamad Buamim, president and chief executive officer of Dubai Chamber Of Commerce, who added that the location ended last year "on a high" and so he is keen to continue this.
Writing in Gulf Business about his projections for the next 12 months, he described business confidence as high and expectations as "positive", which means the emirate's outlook is very good. 
With Expo 2020 expected to add $23 billion (£14 billion) to Dubai, Mr Buamim stated it represents a "fantastic boost across all economic sectors" that will see the location grow substantially.
"Expo marks a new era for our city and I am certain that we will put on an event that the world will remember ... We have much to look forward to in the years ahead, but first comes the hard work in preparation. I am sure that Dubai is more than up to the job," he stated.
The Dubai Chamber Of Commerce has big plans for the first quarter of 2014, with an office in Iraqi Kurdistan - its third - being opened in an effort to captilise on the rebuilding efforts that are ongoing in that area. 
In terms of targeting, Mr Buamim stated Africa and the Islamic economy were the two main areas of focus in 2013, as Dubai sought to position itself as the city at the forefront of developments.
With the chamber set to host the tenth session of the World Islamic Economic Forum in November 2014, which is expected to attract more than 2,500 global Muslim political and economic leaders, the Islamic economy is set to be a major area of potential investment for the next 12 months.
As well as Islamic finance, there are also opportunities in halal food, halal tourism and lifestyle.