2013 motor show 'saw record sales'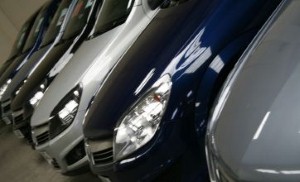 The final figures are now in for Dubai's 2013 International Motor Show, suggesting record sales for the event.
Although the official financial data is not known, many of the attending companies are reporting great success during the five-day exhibition.
It involved 108 regional and global launches, including 15 concept cars, with an additional 600 cars on display throughout the show. This was seen by 105,000 visitors, a 15 per cent increase from 2011.
Director of Al Habtoor Motors' prestige division George Duncan said: 'Although we keep specific sales numbers confidential, we can say that Bentley, Bugatti and McLaren all reported best-ever sales returns at the show. Every Bentley on the show floor was sold and we saw strong sales traffic for Bugatti and McLaren - all in all, we reported a great improvement in terms of on-floor transactions.'
The 65,000 sq m exhibition space was taken up by 150 international exhibitors, including 60 different car manufacturers from across the world. In terms of physical space, the new premises were 15 per cent larger than the previous iteration.
Rolls-Royce was one of the companies to experience highly positive results throughout the event. The manufacturer's regional director for the Middle East, Africa and Latin America Geoff Briscoe said the region was a strong market for luxury vehicles, with all the company's bespoke models selling with 'at least some element of customer personalisation'.
Similarly positive sentiments were expressed by Ford Middle East's managing director Larry Prein, stating the event was used to introduce 17 of the firm's refreshed or new vehicles set to appear in the coming 24 months. This involved the regional debut of both its Ford EcoSport and Fusion models.
Dubai International Motor Show is a biennial event and the next occasion will start on November 5th 2015, running until November 9th. Like this year, it will be hosted and organised by Dubai World Trade Centre.