150 million-year-old dinosaur remains heading to Dubai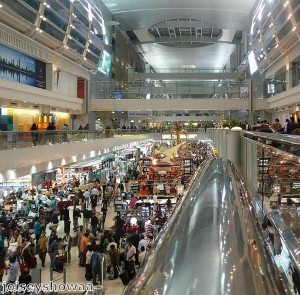 The remains of a 150-million-year-old adult dinosaur are being brought to Dubai.
It was found by archaeologists at the Dana Quarry in Wyoming in the United States. Workers at the site have reported the discovery of at least a dozen other skeletons since excavation began more than 17 years ago. According to experts, the location formed a 'natural trap' for animals, who apparently died as the result of a shrinking water hole.
The website Dinosauria International states that the area is close to the town of Ten Sleep, on the western edge of the Bighorn Mountains. It has sand and mud deposits from the Morrison Foundation, dating back to the late Jurassic period.
Both carnivores and herbivores have been found at the dig, although it has not been revealed the exact type of dinosaur that is making its way to Dubai. One theory is that it is a sauropod, an animal with a long neck and tail, small head and large limbs. Whatever the species, it is thought to be a unique find, being that it is the first of its kind to be found in a sleeping position.
A source close to the deal confirmed the skeleton had been purchased for several millions of dollars and is currently in transit in the US, awaiting transportation to the emirate. The remains are expected to be installed in the Dubai Mall in the next few weeks.
They added: 'We've been looking to do this for some time, it's going to be something really spectacular. The whole dinosaur has been painstakingly restored and this will be the first-ever time it is exhibited outside the US.'
The announcement is another coup for the Dubai Mall, which attracted over 75 million visitors last year and achieved a growth in sales of 26 per cent. Footfall at the shopping centre rose by 15 per cent during 2013, with an average of 6.25 million people visiting each month.