1.2m Brits visited Dubai in 2015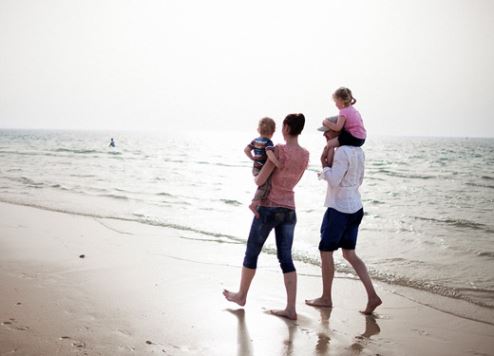 The UK has retained its position as one of Dubai's fastest growing tourism source markets with almost 1.2 million British travellers heading to the emirate in 2015, the latest figures from the Department of Tourism and Commerce Marketing (Dubai Tourism) reveal.
UK visitor numbers to Dubai hit the 1.188 million mark, up 11 percent year-on-year. It meant the UK was the third biggest source market for the city, which attracted more than 14.2 million visitors in total last year, up 7.5% on 2014.
"Once again the numbers show UK travellers consider Dubai a destination of choice," said Issam Kazim, CEO of Dubai Corporation for Tourism and Commerce Marketing (DCTCM).
"This summer alone, more than 250,000 British visitors enjoyed the excellent value deals on offer at stunning hotels and October saw our highest arrivals as families took to the city's beaches and attractions during the school holidays. The UK also sustained its average length of stay at 4.5 nights."
The number of UK visitors staying in Dubai's five-star hotels increased 24 percent year-on-year, Kazzim revealed.
"Given that more visitors from the UK than ever took advantage of the summer deals on offer across the city we believe this growth can be further attributed to people looking to enjoy five-star luxury at more affordable prices," he said.
"We have also made strong efforts to diversify and increase the number of midmarket hotels while at the same time ensuring Dubai maintains its reputation as one of the world's leading destinations for luxury. Hotel apartments now make up more than a quarter of total inventory, while hotels that are four-star or less account for nearly half." 
Beyond the UK, Western Europe remained the second highest regional contributor to visitor volumes, bringing in nearly three million tourists, reflecting a solid 6 percent growth in numbers.
Germany maintained its position in the top 10 with 7 percent growth, accounting for more than 460,000 visitors, followed by two others in the top 20 – France showing a slight decline primarily in the last quarter of 2015, and Italy remaining flat versus 2014.