10th World Health Tourism Congress to take place in Dubai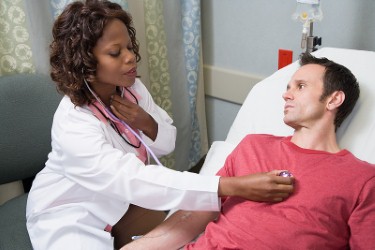 The World Health Congress, now in its tenth year, will be coming to Dubai between September 5th and 7th.
It offers a platform to several parties, including health care services, health insurance providers, tourism promotion bodies, medical regulators and tour operators, to discuss a wide range of issues and trends affecting the industry.
More than 1,500 people are expected to attend the event, coming from 80 countries across the globe, which is sure to boost guest numbers at the emirate's hotels in September, with many attendees needing accommodation.
Grand Aurum Marketing and Dubai Health Care City (DHCC) will be working together to organise this year's congress, under the patronage of Dubai Health Authority and the Department of Tourism and Commerce Marketing (DTCM).  
This will mark the second year the event has been held in the emirate, which could be an indicator of the success experienced the first time. Other host countries have included Germany, Cyprus, the Philippines, Spain and South Africa.
Tamer El Chamaa, director of the congress, explained that more than 250 exhibitors will be coming from the UAE, where health tourism has been focused on by authorities and regulators. He is also expecting the GCC and the Middle East to be represented at the event.
Mr El Chamaa believes that Dubai is the perfect location for this year's exhibition, particularly as the emirate wants to become a leading hub for global health tourism. The director added that it offers a unique mix of attractions and facilities in both the leisure and healthcare sectors.
Dubai's government and DTCM are aiming to attract 500,000 medical tourists every year by 2020.
The global health tourism market is believed to be worth $95 billion (£64.3 billion) and is forecast to grow 9.5 per cent per year until 2018.