How Expo2020 Dubai is driving foreign investment to Dubai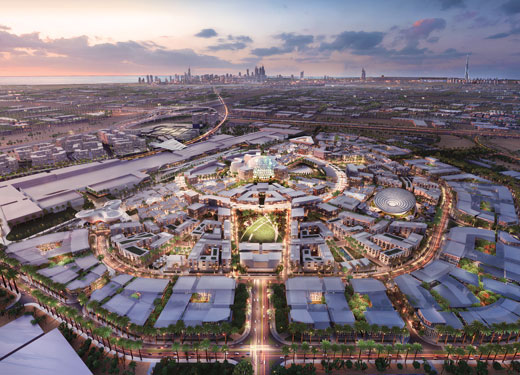 Global interest in Expo2020 Dubai which has been described as 'the world's greatest show' is helping make Dubai one of the world's top destinations for foreign direct investment (FDI).
Dubai's reputation as one of the world's most innovative cities and biggest business hubs has established it as one of the top beneficiaries of FDI globally.
In the first six months of 2019 – the most recent period for which comprehensive data is available – Dubai attracted 257 new FDI projects, worth AED44.6 billion, according to statistics provided by government body Dubai FDI.
The United States was the top source of FDI in Dubai in 2018 and the first half of 2019. In 2018, it contributed 37% of total FDI capital and 23% of FDI projects in Dubai, while the first six months of 2019 resulted in 55 FDI projects worth AED16.56 billion.
Other top sources of FDI in Dubai include China, India, Germany, France and the United Kingdom.
According to Dubai Crown Prince and chairman of Dubai Executive Council, HH Sheikh Hamdan bin Mohammed bin Rashid Al Maktoum, Dubai ranks among the world's top three destinations for FDI.
"The Dubai leadership's push in adopting Fourth Industrial Revolution technologies and creating regulatory frameworks for new business models have further developed Dubai's investment environment and opportunities as well as its human capital, and hard and digital infrastructure advantages," said Sheikh Hamdan. "Today, Dubai is a preferred global FDI destination in the fields of artificial intelligence and robotics."
Expo2020 Dubai focuses on innovation and sustainability, and is set to generate significant interest among high-tech investors while delivering sustained gains for the city's economy over the next decade.
District 2020, which will host the expo, will be transformed at the event's conclusion into a dedicated mixed-use business hub that will promote and foster innovation. More than 80% of Expo2020 Dubai's built environment will be re-purposed in the transition to District 2020. Major international firms including Siemens and Accenture have confirmed they will base their regional headquarters at the site, while Dubai's new landmark exhibition and conference centre will also be located there.
HOT PROPERTY: Why foreign investors are flocking to Dubai real estate's sector
In terms of individual investors, one of the greatest beneficiaries of foreign interest in Dubai is the city's property market.
In 2019, the real estate sector generated AED228 billion ($62.08 billion) in revenues, up from AED221 billion in 2018, according to new data issued by Dubai Land Department (DLD).
Foreign investors accounted for 46.5% of this total figure, or AED106 billion, up 15% compared to a year earlier.
"In recent decades, the real estate sector has added significant value to the emirate's economic development and its global profile. Bolstered by a recovery in the market, the sector also contributed significantly to Dubai's GDP growth this year," comments HE Sultan Butti bin Mejren, director general of the DLD.
Indian nationals topped the list of foreign investors in the city's property market in 2019, followed by those from Saudi Arabia, Pakistan, and the United Kingdom.
The total value of sales involving female investors rose to AED27.5 billion in 2019 from AED21.8 billion in 2018, bin Mejren says.
"The Government of Dubai launched a series of initiatives and legislation aimed at accelerating growth, which contributed to raising the attractiveness of the real estate sector," he adds.
Discussing Expo2020 Dubai's potential impact on economic growth, bin Mejren said the event could significantly increase capital flows to Dubai with increased investments in infrastructure.
This sentiment is shared by Lynnette Abad, director of data and research at Property Finder, which works with the DLD in data sharing and analysis.
"Going into 2020 and leading up to the expo, we are expecting transaction levels to increase and prices to stabilise in certain areas. We have already started to see certain market dynamics shift as a direct effect from expo and these trends will most likely continue throughout the year."