DXB named world's busiest international air hub for sixth year in a row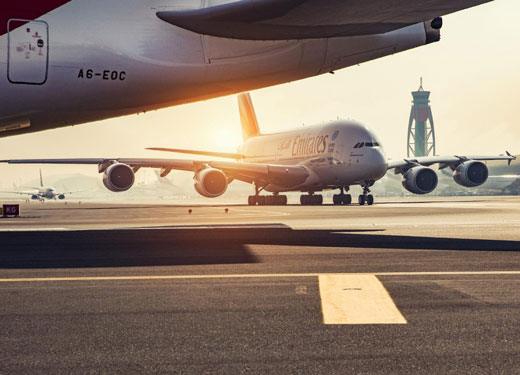 Dubai International (DXB) retained its position as the world's number one international air hub, with 86.4 million passengers using the airport in 2019.
It marks the sixth consecutive year DXB has claimed top spot in terms of international passenger traffic, surpassing second-placed London Heathrow Airport by 6 million passengers.
Despite this, total traffic was marginally down (-3.1%) compared to 2018, a situation operator Dubai Airports mainly attributed to the 45-day closure of the hub's southern runway for refurbishment, as well as the worldwide grounding of Boeing 737 Max aircraft.
During Q4, 2019, DXB welcomed 21.9 million customers (1.3%), taking the average monthly passenger numbers at the hub to 7.2 million for the year. The airport also breached the 8-million customer mark twice during the year (July and August).
India retained its position as the top destination country for DXB by passenger numbers, with traffic for 2019 reaching 11.9 million, followed by Saudi Arabia with 6.3 million customers, and the United Kingdom finishing a close third with 6.2 million customers. Other destination countries of note include China (3.6 million customers) and the U.S. (3.2 million). The top three cities were London (3.6 million customers), Mumbai (2.3 million customers) and Riyadh with 2.2 million customers.
Passenger waiting times fell by 15% in 2019, thanks to DXB's advanced operations centre which uses real time information from more than 50 systems across the facility to enhance efficiency and service, as well as new smart gates that help speed customers through passport control.
Discussing the 2019 results, Paul Griffiths, CEO of Dubai Airports said: "While customer numbers in 2019 were lower than the preceding year, the impact of the 45-day closure of the runway, the bankruptcy of Jet Airways, as well as the grounding of the Boeing's 737 Max accounted for an estimated 3.2 million passengers over the course of the year, and indicate underlying growth at DXB."