UAE theme parks tipped as huge money-spinners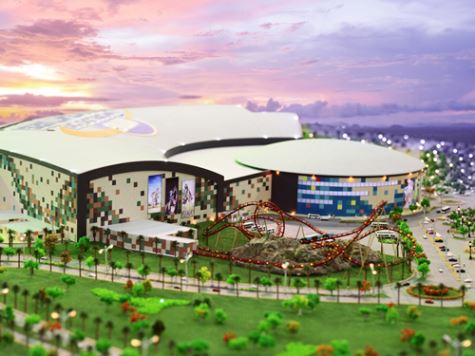 The value of the UAE's burgeoning theme park sector is set to rocket over the next four years with income generated by these mega projects spiking by 78 percent.
That's the headline statistic of a new report released by Euromonitor International on behalf of The Leisure Show 2015, which forecasts that theme park revenues will reach US$837 million in 2019 compared to $470 million in 2015.
This massive growth in earnings will be driven by five new theme parks that are currently under construction in the UAE.
They include three parks within the major Dubai Parks and Resorts Development – motiongate Dubai, Bollywood Parks, Dubai and LEGOLAND Dubai (set to open in 2016) – as well as IMG Worlds of Adventure (2016), also in Dubai, plus the Warner Bros theme park (2018) on Abu Dhabi's entertainment-focused Yas Island.
Dubai's focus on theme park development is part of its strategy to double annual tourism arrivals from 10 million in 2010 to 20 million by 2020.
Attracting a larger share of the world's lucrative family travel market, which was valued at some $140 billion in 2013, accounting for more than 12.5 percent of the total tourism market, according to figures by Thomson Reuters, is crucial to achieving the emirate's ambitious goals.
According to Philip Shepherd, Middle East hospitality and leisure leader at research firm PwC, theme parks in the UAE have the potential to attract more than 18 million visitors by 2021, compared to Hong Kong's 15 million, where venues including Ocean Park and Hong Kong Disneyland have previously ranked among the world's most popular theme parks.
"With its central global location and excellent hospitality facilities, we predict the UAE has the potential to become a serious rival to theme park world leader Orlando by 2021," he added.