IMG Worlds of Adventure opens this week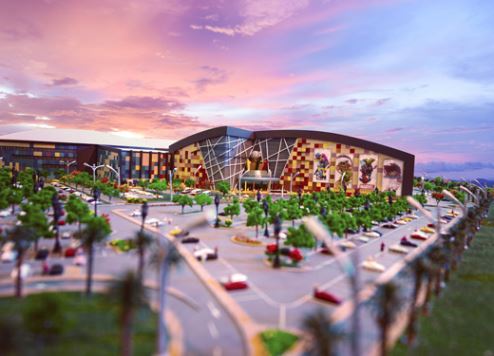 Dubai's hotly anticipated theme park, IMG Worlds of Adventure, opens to the public this week.
The attraction, which covers an area the equivalent to 28 football fields and is as high as a 10-storey building, is expected to attract at least 30,000 visitors daily, or 4.5 million people in its first year of operation.
"It will be the first global theme park to bring international brands Marvel and Cartoon Network, plus two proprietary IPS IMG Boulevard and Lost Valley - Dinosaur Adventure, together in the same place," said Lennard Otto, CEO, IMG Worlds of Adventure.
"It will also feature a unique array of adrenaline-pumping roller coasters, thrill rides and spine-tingling attractions, complimented by 28 F&B outlets and 25 retail outlets."
Wholly owned and developed by the Ilyas & Mustafa Galadari Group, the park comprises four zones: Marvel, Cartoon Network, IMG Boulevard and Lost Valley Dinosaur Adventure.
Marvel will offer experiences from Marvel Super Heroes, including 'Avengers: Battle of Ultron', a stereoscopic 3D multimedia treat.
Otto said the Cartoon Network zone will feature exclusive attractions including the first ever Ben 10 5D cinema, a 10-minute 3D movie that will host up to 1,200 visitors an hour. The zone will also incorporate Cartoon Network brands LazyTown, Adventure Time, The Powerpuff Girls and The Amazing World of Gumball alongside the world's largest Ben 10 retail store.
Otto said The Lost Valley Dinosaur Adventure zone had been developed exclusively for IMG Worlds of Adventure, home to more than 69 state-of-the-art animatronic dinosaurs.
"The largest of the four zones, it spans a massive 700,000 square feet, including the external coaster 'The Velociraptor', which propels guests to 100km/h in 2.5 seconds, and will be the tallest and fastest rollercoaster in Dubai," he said.
The IMG Boulevard zone features a range of exciting attractions, retail and dining options, live entertainment and interactive experiences.
"This includes the Haunted Hotel, an extreme fear experience, not for the faint hearted," said Otto. "Guests are forced to navigate through a maze of corridors and terrifying changing scenery as they try to escape what lies within."
Park tickets are priced AED300 (US$81.60) for adults and AED250 ($68) for children, available at www.IMGworlds.com