Expo 2020: Dubai prepares to welcome the world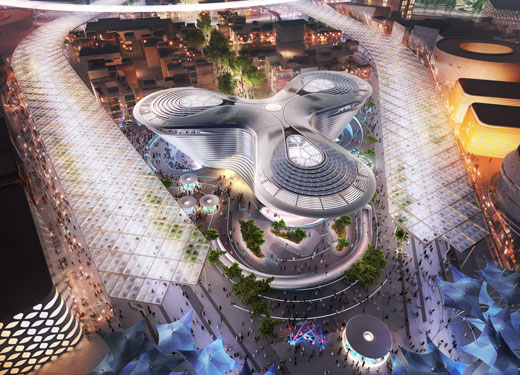 Preparations for the 'World's Greatest Show' – Expo 2020 Dubai – are well under way, throwing the spotlight on the city's role as a global hub for collaboration and innovation
The countdown to Expo 2020 Dubai, billed as the greatest show on earth, has begun.
Staged under the banner 'Connecting Minds, Creating the Future', more than 190 countries will come together in Dubai from October 20, 2020 to April 10, 2021, to showcase ideas, innovations and advanced technology that is will change humanity for the better.
For the first time, each exhibiting country, regardless of size, wealth or perceived influence, will have its own dedicated Expo pavilion – a space where it can showcase its culture and progress, pursue collaborations and develop solutions to challenges relevant to its circumstances and people.
In another first, Expo 2020 will bring together countries facing similar challenges within the three Expo 2020 sub-themes of Opportunity, Mobility and Sustainability, instead of geographical clusters as in previous World Expos. This will spark more natural dialogue and encourage meaningful discussion and cooperation among stakeholders, according to organisers.
The six-month-long event aims to inspire entrepreneurs and transform lives, with creative thinkers working together to develop solutions to challenges ranging from climate change to plastic pollution.
"Our once in a lifetime celebration - the largest event ever staged in the Arab world - is set to welcome millions of visitors," organiser Expo 2020 Bureau said in a statement issued on October 20, 2019, marking the one-year countdown to the event.
"They will experience warm Emirati hospitality at its finest, as well as the UAE's values of inclusion, tolerance and cooperation."
More than 25 million visits are anticipated to Expo 2020 Dubai, which is the first World Expo to be staged in the Middle East, Africa and South Asia (MEASA).
With around 70% of visitors expected to travel from outside the UAE, Expo 2020 will make its mark as the most international World Expo in the event's 168-year history.
Organisers are promising guests 173 days of new experiences including 60 live shows daily, cultural events, art installations, museum exhibits and thrilling themed entertainment.
Expo 2020 will also appeal to avid food lovers with 200 outlets - including The First Group's very own MasterChef, the TV Experience - serving an eclectic range of cuisine catering to diners of all ages and tastes.
With less than 12 months to go until Expo 2020 opens its doors, the construction of the exposition's many cutting-edge buildings are well on track, with the site known as District 2020 transformed from barren desert into a global hub for celebration, inspiration and innovation.
Expo's three Thematic Districts are now complete and the remaining permanent developments are due for completion in the coming months.
The iconic steel lattice dome covering Al Wasl Plaza, which is at the heart of the Expo site, has also been placed after months of planning and an intricate and complex construction operation.
During Expo 2020, the 65-metre-high Al Wasl dome will become the largest 360-degree projection surface in the world, providing an unparalleled entertainment experience for visitors inside and outside of the plaza.
Al Wasl means 'connection' in Arabic and Al Wasl Plaza, featuring waterfalls, fountains, parks and palm-lined courtyards, will connect all three Thematic Districts.
With capacity for 10,000 people and conceived as a grand 'urban room' – a meeting place with a unique shaded microclimate unlike anywhere else in Dubai – the Plaza will provide a focal point for visitors, staging exciting performances and important Expo 2020 events including the opening and closing ceremonies.
While Dubai is already recognised as one of the world's most dynamic and high-tech cities, Expo 2020 is expected to take the emirate's reputation as a global hub for innovation to the next level. 
Organisers say Expo's stellar line-up of artists and academics, pop stars and pioneering thinkers, culinary wizards and corporate gurus, tech ninjas and tomorrow's leaders, will take visitors on a journey of discovery and inspire them to make a conscious difference in their daily lives.
In this respect, there is much more to Expo 2020 than six months of world-class entertainment and enjoyment, say organisers. "Expo 2020 aspires to create a meaningful legacy that will benefit generations to come, both locally and globally, spanning everything from innovations and architecture to friendships and business opportunities," a Bureau spokesperson said.
Expo 2020 at a glance
Visitor highlights will include:
The world's largest 360-degree projection surface on Al Wasl Plaza's steel dome

Cuisine from every corner of the world prepared by more than 200 food and beverage outlets
A rotating observation tower with an Instagrammable bird's eye view of District 2020 and beyond
The nation's first opera, featuring Emirati and global talent, will bring UAE history to life
Art installations from local and global talent across Expo's living canvas