Experts claim Dubai's retail sector is still growing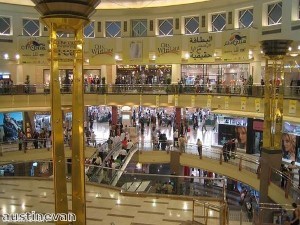 Retail demand in Dubai is resulting in more malls being built, according to experts speaking at the Dubai: World leader in Retail event.
Organised by the Dubai Chamber of Commerce and Industry (Dubai Chamber), the occasion saw attendees identify room for growth in the city's retail sector as a result of increased tourism.
Speaking to Gulf News, chairman of BinHendi Enterprises Mohi Al Din Bin Hendi said: 'To meet the emirate's goal of attracting 20 million tourists by 2020, there should be great opportunity for retailers to grow and expand with the number of malls in the emirate
'Most of the global brands are present in Dubai; still there is scope for more as this will directly support the increasing flow of tourists to the emirate,' he added.
Mr Bin Hendi said the upturn in retail will act as a magnet for global retailers, with an emphasis placed on the fashion industry.
The director general of the Dubai Chamber Haman Buamim said retail currently contributes over ten per cent of the city's gross domestic product, arguing that it has an opportunity to position itself as a worldwide shopping destination for high-end tourists from around the globe - something also seen in the rise of Dubai's hotel sector.
Mr Buamim added that restaurants and coffee shops - often businesses closely tied to the success of nearby retail stores during the day - recorded high growth of 22.84 per cent between 2009 and 2012.
The city is ranked second in the world when it comes to retail representation, being a favoured expansion location for European retailers, and the first choice for many Asian competitors. Mr Buamim expects this figure to increase thanks to tourism over the coming years.
He stated consumer electronics to be one of the areas quickly expanding within retail. Citing figures from a Business Monitor International study, the director general said Dubai is an attractive location in the UAE due to its demand for electronic products. A growth of 33.4 per cent is expected by 2016 across the country, with Dubai noted as a particularly strong area for the sub-sector.