Dubai to welcome 5m international tourists this festive season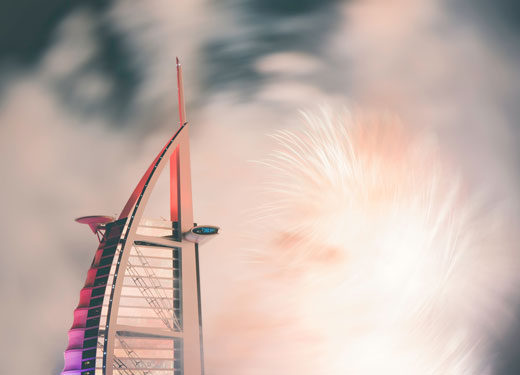 Dubai's population is set to swell by five million people in the final week of 2019, as international visitors flock to the emirate for the festive season and to see in the New Year.
The emirate's hotels are expected to see a 40% rise in occupancies during the busiest week of the year, according to government forecasts.
The Emirates Group, Dubai Airports and Dubai's Roads and Transport Authority have all unveiled plans to help facilitate smooth travel for visitors.
Dubai International Airport was expecting more than one million customers during the four-day weekend leading up to Christmas alone - from Thursday December 19 to Sunday December 22 - and in preparation, opened several new restaurants and shops in Terminal 3 to keep passengers occupied, as well as issuing travel advisories to help them enjoy a stress-free journey.
The UAE's hotel sector is expected to benefit from a US$1 billion boost in revenues thanks to the influx of visitors during the holiday season, according to government estimates.
Dubai's popularity as a winter sun destination is expected to further boost demand through January and February.
In further positive news for its tourism sector, Dubai has been named by Lonely Planet as one of the top 10 international cities to visit in 2020.
"The future is now in Dubai as the superlative-craving emirate launches several boundary-pushing marquee projects in 2020," the publication wrote in its annual report.
"Top billing, of course, goes to the six-month-long World Expo 2020, where 190 nations go all out in showcasing the latest visions in sustainability and mobility (think: flying cars) in architecturally showstopping pavilions. Also expected to open is the Museum of the Future, a cabinet of next-gen wonders in an eye-shaped building festooned with calligraphy."
The travel publication added: "Meanwhile, two miles offshore, a Europe-themed fantasy resort on an artificial archipelago called The World is gearing up to welcome its first guests to such only-in-Dubai phenomena as underwater bedrooms and year-round snow."