Dubai looms as top destination for Chinese tourists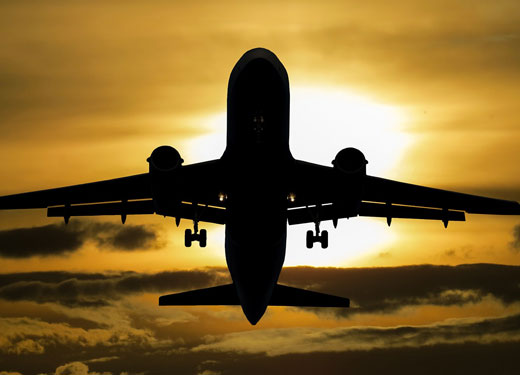 Dubai's push to attract more Chinese visitors is already paying strong dividends
The number of Chinese tourists travelling to the GCC is expected rise 81% from 1.6 million in 2018 to 2.9 million in 2022, with a significant percentage choosing the UAE and Dubai as their preferred holiday destination.
The tourism forecast forms part of a new report published by Colliers International in the lead up to this year's Arabian Travel Market, which will be staged at Dubai World Trade Centre from 28 April – 1 May.
"China is set to account for a quarter of international tourism by 2030 – and owing to its many business and investment opportunities, as well as a new generation of leisure attractions and retail destinations, the GCC is set to capitalise on this growth with millions of Chinese tourists about to make their first international trip," commented Danielle Curtis, Exhibition Director ME for Arabian Travel Market.
"Last year, the number of Chinese exhibitors participating at ATM almost doubled and this trend looks set to continue as we look ahead to ATM 2019.
"Over the years, sentiment at ATM has reflected the growth in Chinese tourists to the GCC and today we have seen more hotel and travel professionals than ever before eager to capitalise on the significant opportunities presented by the Chinese market."
The UAE is expected to rank second in the region in terms of growth in Chinese arrivals behind Saudi Arabia, however the majority of this figure will be leisure tourists compared to the Kingdom's large percentage of visitors arriving on pilgrimage.
China was Dubai's fourth most-important source market in the period spanning January to October 2018, delivering 708,000 visitors, marking a rise of 12% year on year.
Speaking in 2018 about China's growing importance to Dubai's tourism expansion strategy, Issam Kazim, CEO of Dubai Tourism, said: "Our aim is to not only market and promote Dubai as the 'must visit' holiday destination to consumers in China and the MENA regions, but also to collectively enhance the Chinese consumer experience through future-focused solutions during their travel to Dubai," commented.
The UAE extended its visa on arrival programme to Chinese visitors in 2016, which has proven one of the biggest drivers in the rise in the number of arrivals from the People's Republic.
The Colliers report predicts the number of Chinese arrivals to the UAE will increase at a Compound Annual Growth Rate (CAGR) of 13% from 2018 to 2022.
It notes efforts by the UAE government to build closer ties with China's tourism trade, including those by Dubai's Department of Tourism and Commerce Marketing (DTCM), which recently signing an agreement with Chinese internet giant Tencent to promote the emirate as a preferred destination for Chinese travellers.
Air links between the two countries have also expanded significantly in recent years. Emirates currently operates 38 weekly flights between Dubai and cities across China, while China Eastern recently confirmed it will launch three-times weekly direct flights between Shanghai and Dubai later this year, effectively doubling its capacity on this route.
While Chinese arrivals to Dubai are expected to rise significantly in 2020 as a result of the World Expo being staged in the city next year, potential for further growth is strong over the next decade, according to ATM's Curtis.
"It is interesting to note that just 7% of the total Chinese population possess a passport, compared to approximately 40% of Americans and 76% of British," she says. "The outbound Chinese market therefore represents a vast, untapped pool of affluent and adventurous travellers and the GCC is stepping up its efforts to ensure it remains a destination of choice."