Dubai: Entertainment central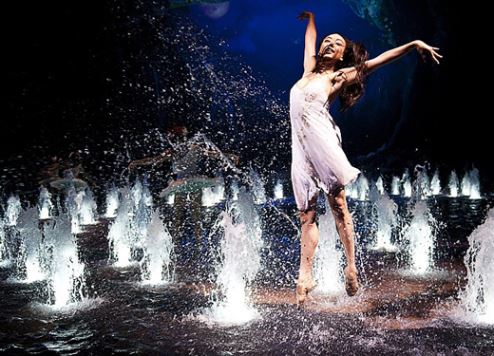 From world famous musicians and artists to acclaimed chefs and culinary concepts, Dubai will play host to an exciting roster of global stars and brands over the next six to 12 months. Here are some of the highlights.
Music makers
Gorillaz to headline Fiesta De Los Muertes
Gorillaz, the virtual band by former Blur frontman, Damon Albarn, will make its Dubai debut later this year. The outfit will headline the Fiesta De Los Muertes Halloween festival on Friday, October 2, at the Autism Rocks Arena, in what will be its first ever UAE performance. The band comprises four animated, fictitious characters – 2-D, Murdoc Niccals, Noodle and Russel Hobbs – created by Albarn and artist Jamie Hewlett, whose world is explored through music videos. This originality won Gorillaz a place in the Guinness Book of Records for most successful virtual band ever. The band has also won Grammy and Brit awards for its number one global hits. The Dubai show is part of the Gorillaz 2017 world tour, which follows the recent launch of Humanz – its first album in six years. Gorillaz will be joined on stage by The Mariachis, the official band of the Doritos TV commercials, which spent 2016 touring with rock legend Rod Stewart.
J.Lo and Ed Sheeran set to return
US singer Jennifer Lopez and UK solo artist Ed Sheeran are both returning to Dubai this year to perform their second respective shows in the city. Latino-Pop songstress J.Lo, who last visited Dubai in 2014 to sing at the Dubai World Cup, will take to the stage on November 17 for a concert at the 30,000-capacity, open-air arena. Sheeran, who recently headlined UK mega festival, Glastonbury, will play a sell-out concert at the same venue a week later (November 23).
Culinary classics
Bouchon Bakery first
Michelin-star chef Thomas Keller will launch the first three Bouchon Bakeries outside the United States in select locations across the Gulf later this year. International retail franchise operator MH Alshaya Co has announced a partnership with Keller to launch Bouchon Bakeries in Dubai, Kuwait and Qatar. Keller, an award-winning American chef, restaurateur, and cookbook author, opened the first Bouchon Bakery in California in July 2003, selling one-of-a-kind breads. Since then, the classic French 'boulangerie' has expanded throughout the US, offering a wide selection of artisanal breads and classic desserts.
Greg Malouf launches Zahira
Acclaimed Australian-Lebanese chef Greg Malouf has opened his latest venture, Zahira, at Dubai's H Hotel. The chef, who has led Michelin-star restaurants around the world, promises the city's foodies an "elevated take on traditional Levantine dishes". Diners embark on a culinary journey where each course on the menu is an 'artform' - the Art of Mezza, Art of Sharing, Art of the Garden and to finish, the Art of Sweet Design and Tradition. There's also the Art of Feasting option – a nine-course tasting menu that changes regularly.
Peak perfomances
La Perle by Dragone prepares for launch
World-renowned Italian-Belgian theatre director, Franco Dragone, will bring the Middle East region's first permanent stage show to Dubai this summer. The man behind Cirque du Soleil will launch La Perle by Dragone at Al Habtoor City in August – an epic water show that is guaranteed to captivate discerning Dubai audiences. The show will be staged in The Atrium, home to a custom-built 1,300-seat aqua theatre with a pool filled with 2.5-million-litres of water serving as the focal point. The performance will feature 65 artists from 23 countries embarking on stunts including 35 metre high dives. The high-octane production will be specially-scripted for Dubai and is a one-of-a-kind draw for families as well as leisure visitors to the city.
Dubai Opera brings Evita to the stage
Dubai Opera, the city's iconic arts and entertainment venue in Downtown Dubai, will launch into 2018 with a host of world-class productions on the slate. The Andrew Lloyd Webber and Tim Rice West End-hit Evita will run from January 22 to February 3, telling the famous story of Argentine political leader Eva Peron, the second wife of Argentine president Juan Peron, who dedicated her life to charity work and was hailed the "spiritual leader of the nation". Dubai audiences will be treated to 16 performances of the musical production, with highlights including award-winning hits such as Don't Cry for Me Argentina.