Dubai World Expo 2020 win to bring huge boost to hotel, tourism and trade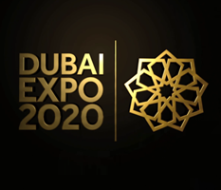 Dubai World Expo 2020 win to bring huge boost to hotel, tourism and trade
City is chosen as location for the major international exhibition, which is set to have a big impact on the hotel, property and business sectors
Dubai, UAE: Dubai is celebrating winning its World Expo 2020 bid, after being selected by officials from the member nations of the Bureau International des Expositions. The emirate beat strong competition from three other candidate cities, São Paulo (Brazil), Izmir (Turkey) and Ekaterinburg (Russia) to become the first place in the Middle East to host the prestigious international event. The World Expo, which is held every five years, is set to have a huge impact on the city's property values and hotel industry, not to mention creating a wealth of jobs and business opportunities.
"We are absolutely thrilled that Dubai has been chosen as the winning destination. Right from the start, it was one of the hottest candidates, and we are delighted about what this means for Dubai and indeed for our own hotel developments and investors," commented Gary Shepherd, co-founder and joint chairman of The First Group. "The next few years will prove truly exciting as we watch Dubai gear up to host the World Expo. As well accelerating investment in infrastructure in the city, we have no doubt that the emirate's hotel industry will be one of the biggest sectors to profit from an event of such high caliber."
It is estimated that the World Expo 2020 would boost Dubai's economy by a staggering $23 billion, amounting to 24.4% of overall GDP and the creation of over 277,000 jobs. According to the Bank of America Merrill Lynch, this would also serve to boost GDP by 2% between 2020 and 2021. While over 10 million people visited Dubai in 2012, officials forecast that 25 million could flock to the city during the six months of the World Expo alone, providing a massive boost to the city's tourism and hotel industry. Last year, Dubai's hotels recorded a highly impressive $5.12 billion in revenues, marking a 17.9% year on year hike. With the World Expo in town, these figures already promise to be even more lucrative.
"This is a really exciting time for investors in Dubai's hotel industry, given the soaring numbers of visitors that are predicted to come to the city for the World Expo 2020," agreed Danny Lubert, co-founder and joint chairman of The First Group. "Over the next few years in the run up to the event, we are likely to see a big rise in demand for hotel property. There has really never been a better time to buy, and the World Expo will only serve to strengthen Dubai's standing as the world's most vibrant hotel market. We are urging people to invest now, before prices become too much of a premium."
The Dubai World Expo 2020 will take place in a purpose built site in Jebel Ali, just a few minutes away from Dubai Marina and within equal distance of the center of Dubai and Abu Dhabi. The site is also located close to the new Al Maktoum International Airport. The masterplan includes 180 pavilions covering 1.2 million square meters. Work is due to begin in 2015, with a view to completion by 2019. The First Group is proud to have a number of ongoing hotel developments, within easy reach of the World Expo location, in the coveted districts of Dubai Marina and Tecom. To find out more about investing in Dubai's hotel industry, contact The First Group today, or visit www.thefirstgroup.com.
 ### 
About The First Group: The First Group is an internationally acclaimed, British-owned, global property development company based in Dubai, with an exclusive focus on hotel development. The First Group was co-founded by joint chairmen, Danny Lubert and Gary Shepherd, who collectively draw from strong and diverse backgrounds in the fields of global property, finance, acquisition, marketing and product development. With a long and proud history of experience and success, the company offers innovative and unparalleled off-plan opportunities in the UAE and Africa, with an emphasis on the lucrative world of hotel investment. With offices spanning Dubai, Jeddah, Moscow, Almaty, Kazan, Astana, Abuja and Lagos. The First Group continues to produce and develop highly sought after property investments in some of the world's most desirable locations. For more information, visit www.thefirstgroup.com.