THE FIRST GROUP'S CHARITABLE SUPPORT MAKES FOR HAPPY HEARTS IN JORDAN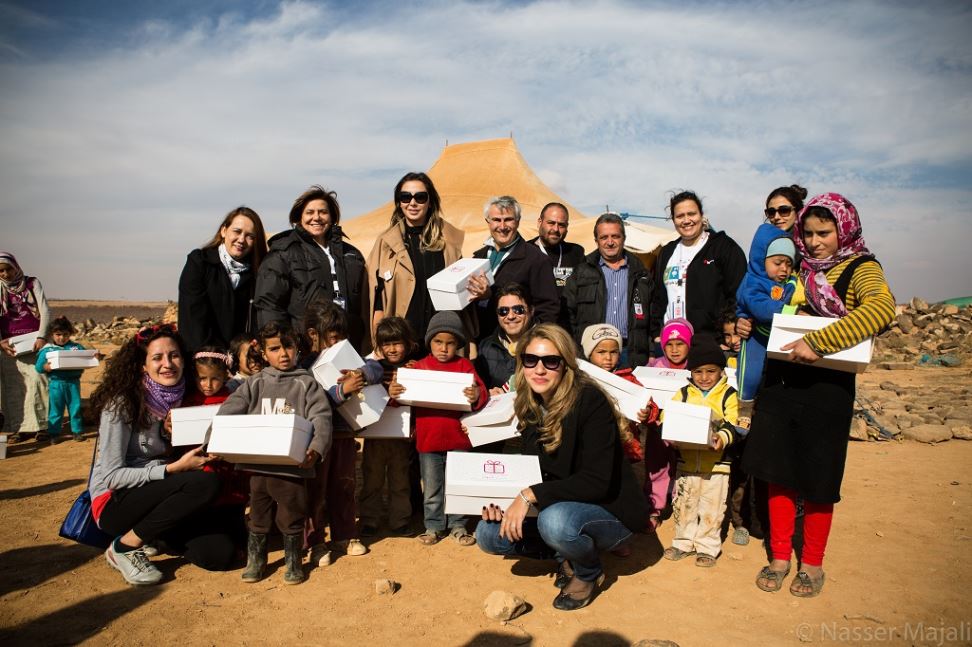 Company backs Happy Box's Happy Hearts programme providing educational opportunities for disadvantaged children
Hundreds of underprivileged children living in Jordan have benefitted from a new charitable initiative sponsored by The First Group.
The Happy Hearts Happy Box programme aims to provide disadvantaged kids across the region with access to fun and creative education tools designed to aid learning and development.
The First Group has funded the production and distribution of 1,600 Happy Hearts educational packs to children in Jordan.
Partnering with the Jordanian chapter of Save the Children and under the sponsorship of The First Group, the Happy Box team recently travelled to Amman, Jordan, to distribute customised Happy Boxes to underprivileged children, which contained elementary school supplies and activities.
Over the course of three days, the charity team, which comprised of dozens of volunteers including Lebanese TV star Joelle Mardinian and The First Group's Director of Operations - Middle East North Africa, Suhail M. Al-Nouri, distributed 1,600 Happy Hearts boxes to children living in the Zaatari Refugee Camp and other students studying under the Makani initiative and at the Queen Rania Family and Children Centre (QRFCC).
"It is a dream come true for us to have teamed up with such wonderful partners in order to bring a moment of happiness to the lives of such precious children," said Jumana Al Darwish, Co-Founder of The Happy Box. "We are incredibly grateful for the care and generosity exhibited by The First Group and their willingness to sponsor Happy Hearts and give back to families in need."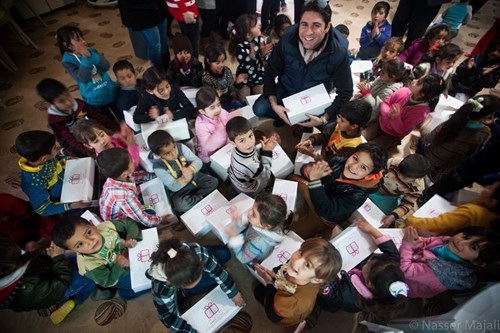 The First Group supports charitable causes that reflect its own social responsibility ethos. These charities are provided with financial and material donations. 
"By improving the wellbeing and prospects of today's children in need, we can offer them a better tomorrow," commented The First Group Co-Founder and Joint Chairman Danny Lubert. "Humanitarian causes such as The Happy Box's Happy Hearts initiative offer deprived youngsters the gift of learning, and ultimately, long-term security and stability." 
"Education is an essential pillar of modern society," added The First Group Co-Founder and Joint Chairman Gary Shepherd. "We applaud the efforts of Jumana, Linda and the Happy Box team in working to nurture underprivileged and disadvantaged children in countries across the region. The Happy Hearts initiative is a wonderfully practical means of educating these children and hopefully providing them access to a better life in the future."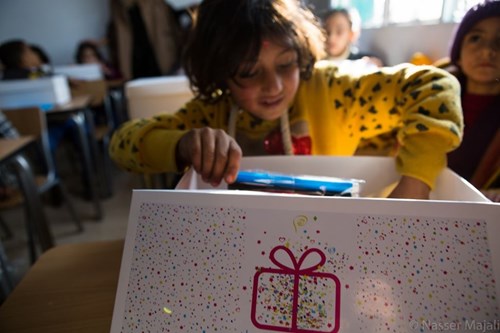 The First Group has developed a robust Corporate Social Responsibility (CSR) programme that aims to enrich the lives of young, disadvantaged people in developing countries around the world. 
In addition to the Happy Hearts initiative, The First Group provides financial support to 12 charities worldwide, all of which help young people in need.