DINE WITH MODERN AMERICAN CUISINE AT MASTERCHEF SHAUN O'NEALE'S CHAMPION'S TABLE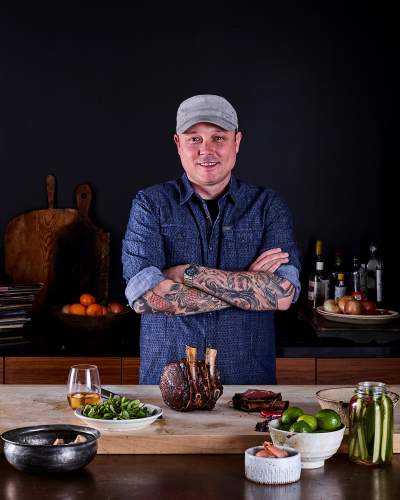 Shaun O'Neale, the MasterChef US Season 7 champion, has promised an unmissable show-and-tell for UAE diners when the American cuisine king conducts a hotly anticipated residency at MasterChef, the TV Experience restaurant, on Saturday 30th November.
Celebrity DJ-turned-MasterChef champion O'Neale will step into kitchen whites at the world-first, screen-to-plate restaurant concept in Millennium Place Marina to host 10 budding chefs during an intimate MasterClass and dinner combination defined by the 'three c's".

"This MasterClass is all about the three c's: cooking, chatting and chewing. I want to take my guests on a whirlwind tour of my career, my influences and my techniques. I love cooking but there's always something special about cooking for smaller groups – you feel the engagement and actually get to know your guests, I can't wait," said O'Neale.


During the MasterClass, guests will don aprons to be guided through two signature O'Neale creations: Truffle Mushroom & White Asparagus Risotto (truffle, chanterelles, cremini, shiitake, white asparagus) and Lemon Meringue Redux (pavlova, passionfruit curd, Gin Diplomat creme, blueberry compote, macadamia cookie)'.
Following the MasterClass, guests will settle into O'Neale's champion's table to dine on a five-course tasting menu – with a food-only option available for AED 489 per person, The MasterClass will run from 5-7pm and with bookings limited to just ten spots, reservations are essential.
For reservations, visit www.masterchefdxb.com or contact info@masterchefdxb.com or 04 550 8111.
MasterChef, the TV Experience, is open daily for lunch between 12pm-3pm, with daily dinner seatings available between 7pm-11pm.