TFG F&B's Fraser-Smith named top influencer in prestigious Middle East industry power list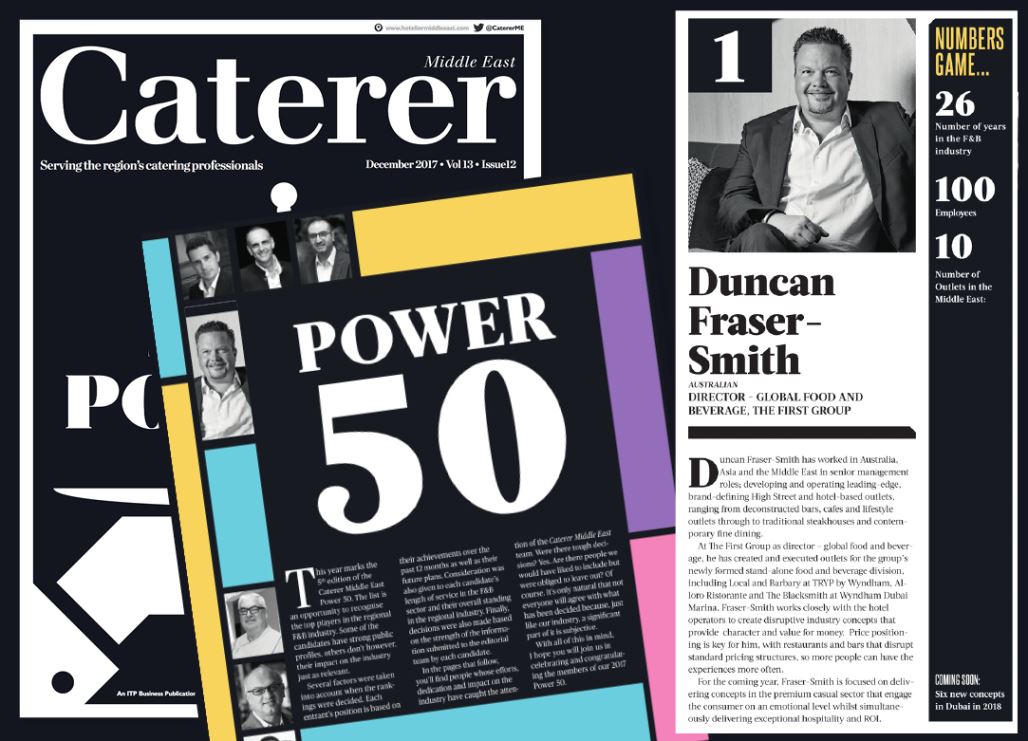 Duncan Fraser-Smith, the recently appointed director of The First Group's (TFG) new dedicated Food & Beverage (F&B) division, has been named the top influencer in the Middle East F&B industry by respected publication Caterer Middle East.
The accolade marks a significant professional achievement for the industry veteran who joined TFG earlier this year.
In praising Fraser-Smith, Caterer Middle East cited his extensive experience in Australia, Asia and the Middle East, where he has developed and operated "leading-edge, brand-defining High Street and hotel-based outlets, ranging from deconstructed bars, cafes and lifestyle outlets through to traditional steakhouses and contemporary fine dining [restaurants]".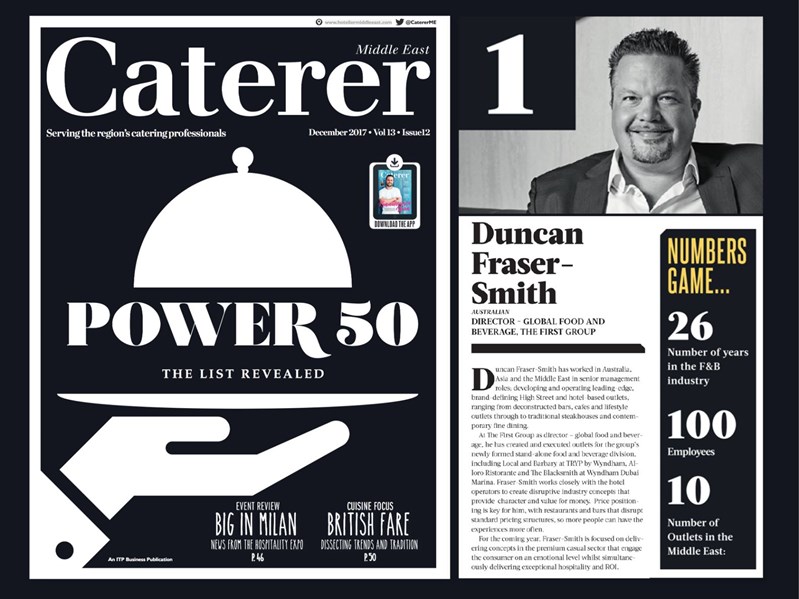 At TFG, Fraser-Smith is overseeing the introduction of a range of original and branded F&B brands to Dubai, which fill an existing gap in the market for affordable lifestyle-driven dining concepts.
"Dubai is the best place in the world to launch new restaurants and bars because you are catering to a market of people who love eating out. We want to provide them with something out of the box; casual, mid-range bistro-style concepts that are fun, affordable, but above all, serve fantastic food and deliver great service."
TFG's F&B division aims to launch 30 new outlets in the coming years and will look to franchise its most successful brands thereafter.
"We will work very closely with hotel owners and operators to create new concepts that meet market demand, managing all aspects of the operation, from idea conception and outlet design to staff recruitment and training," said Fraser-Smith.
"We will help them carve a niche in a market that's brimming with opportunities, whetting the appetite of residents and visitors looking for casual places to drink and dine that don't break the budget."