MasterChef, the TV Experience wins prestigious industry award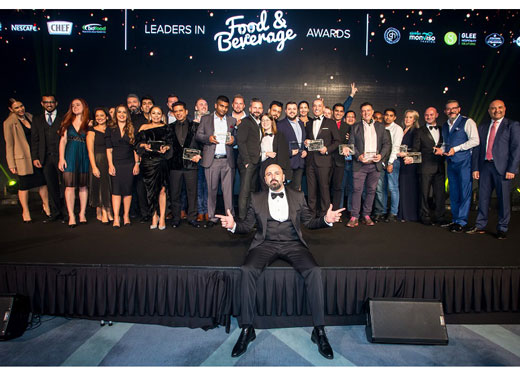 MasterChef, the TV Experience, the world's first restaurant based on the MasterChef reality television series, has been named 'Best Newcomer' at the Hotel & Catering News Middle East Leaders in F&B Awards 2019.
The restaurant, which opened in Dubai's Millennium Place Marina last April, beat seven high-profile rivals to win the award, including Gordon Ramsay's Hell's Kitchen at Caesar's Palace Bluewaters Dubai and Wavehouse at Atlantis, The Palm.
The awards programme was judged by experts including Michelin-starred chef and culinary entrepreneur Conrad Gallagher; founder & director of F&B brand specialist Compass Project Consulting, Martin McLean; and founder & principal MD of Thomas Klein International, Daniel During.
MasterChef, the TV Experience presents menu favourites from former MasterChef Champions, prepared by a highly talented team led by internationally acclaimed head chef, Maria 'Margarita' Vaamonde-Beggs.
Since its opening, the restaurant has hosted guest residencies by former Champions including MasterChef UK's Simon Wood and MasterChef Australia's Diana Chan. It has also introduced unique 'screen-to-plate' concepts, including the Mystery Box, which offers guests the chance to handpick ingredients and challenge Chef Margarita to prepare a signature dish from scratch within 45 minutes.
Featuring an interior design inspired by the famous MasterChef set, guests are immersed in the TV show's concept, providing a dining experience unlike any other in Dubai.
"It is a huge honour to accept this award on behalf of the entire team, which has worked tirelessly to establish MasterChef, the TV Experience as one of Dubai's most exciting and original restaurants," said Duncan Fraser-Smith, Vice President of Food & Beverage at The First Group.
"We are proud to have had the opportunity to introduce this amazing concept to diners in Dubai and look forward to delivering new and equally exciting restaurant experiences in the future."
The First Group, which made its name developing residential apartments and hotels in Dubai, has expanded its focus in recent years to vertical markets including property asset management and groundbreaking Food & Beverage (F&B) concepts.
With a pipeline of seven new hotels currently under development in Dubai and plans for up to 40 new F&B outlets well underway, the firm is earning a reputation as one of the region's fastest-growing hospitality operators.
"The success of MasterChef the TV Experience is testament to our ambition to establish The First Group as one of the most innovative players in the industry, developing new and exciting hospitality brands that are totally unique in the market," said Rob Burns, CEO of The First Group.